Chris Cornell's Blood Shown In Graphic Death Scene Photos Prove Murder, Conspiracy Theorists Claim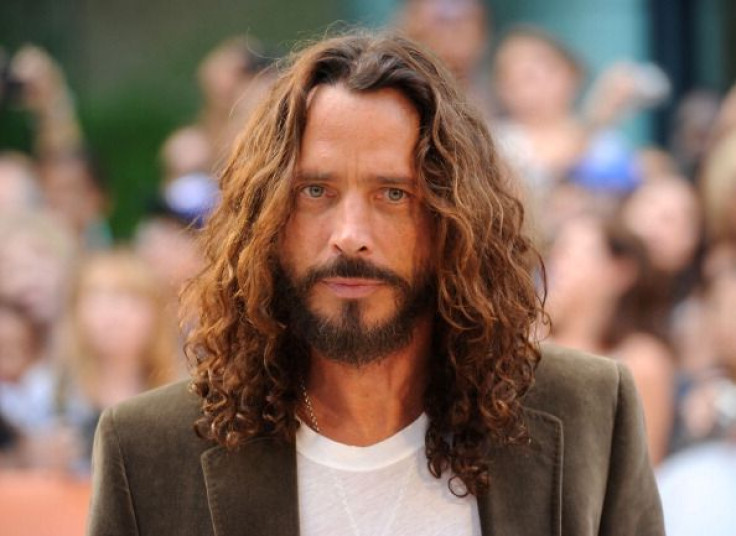 Soundgarden singer Chris Cornell died from suicide, but there are some who claimed otherwise. The Detroit Police Department released photos from Cornell's hotel room where he hanged himself with an exercise band, photos from TMZ Tuesday showed. Some of the images show blood stains, which led blogs like The Metal Den to assert that was a sign of foul play.
Click here to see the graphic photos posted by TMZ.
In addition to the blood, the police department's pictures also showed some of Cornell's belongings that were in the room, in addition to the prescription medication the rocker took. There were three bottles: prednisone (anti-inflammatory), omeprazole (antacid) and lorazepam (anti-anxiety).
READ: Chris Cornell Murder Conspiracy Theories Investigated By Police
As to whether blood stains are common in death by hangings, International Business Times reached out to multiple forensic pathologists, but did not immediately hear back.
The Metal Den, however, claimed it pointed to a "very ominous fact, the signs of homicidal ligature strangulation are now totally irrefutable."
They cited a forensic research paper about the postmortem findings in cases of hanging and ligature strangulation. Page 65 of the study, which was published in the Journal of Indian Academy of Forensic Medicine in 2013, read:
"Dribbling of saliva was present in 38.37 percent cases of hanging but not present in any cases of ligature strangulation. Bleeding from mouth and nose found in all cases of ligature strangulation but only in 1 case (1.16 percent) of hanging. Facial congestion and cyanosis present in 34.88 percent cases of hanging while in all cases of ligature strangulation."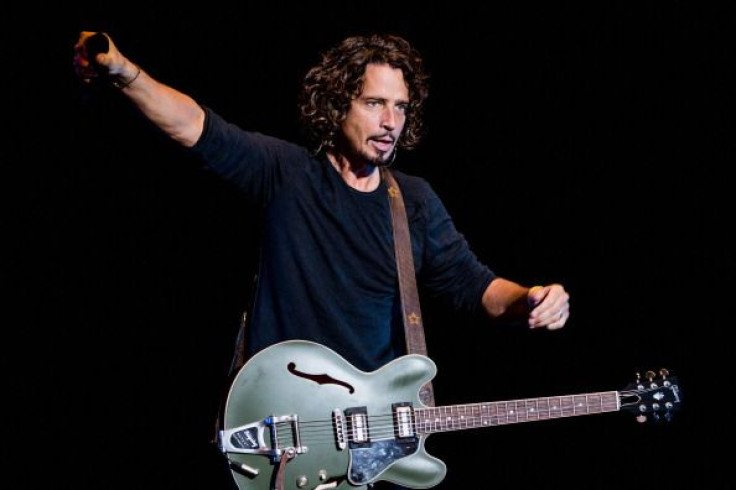 One fan theory, that apparently proves Cornell's death was a homicide, cites a Detroit police scanner audio that is now supposedly missing, according to Detroit News.
"Patient did have an exercise rubber band around his neck, suggestions of possible strangulation, trauma to the back of the head, history of depression," the medic supposedly said in the audio. "Patient is cool to the touch in all areas at this time."
READ: Chris Cornell's Wife Vicky Karayiannis Knew Something Was Wrong Before Suicide: Report
The blogger, Randy Cody, claimed there was trauma to the back of Cornell's head the night of his death, but that the medical examiner did not record that. "There's a YouTube video of (Cornell's) last concert that clearly shows a wound on his head, but that's never mentioned in the autopsy report," Cody told the Detroit News Monday, not saying how he heard the scanner feed to begin with.
Cornell's wife, Vicky, did not accept that her husband committed suicide. Though, she didn't suspect homicide either. She suspected her overdosed. "He didn't want to die," she told People Magazine June 28. "If he was of sound mind, I know he wouldn't have done this."
She continued the claim that substance abuse that took his life. "My Chris was happy, loving, caring and warm," Vicky explained. "This was not a depressed man — it wasn't like I missed that. What I missed were the signs of addiction."
Follow me on Twitter @mariamzzarella
© Copyright IBTimes 2023. All rights reserved.
FOLLOW MORE IBT NEWS ON THE BELOW CHANNELS