Chris Dorner Supporters Hate Police, Believe Their 'Hero' Escaped From Big Bear Standoff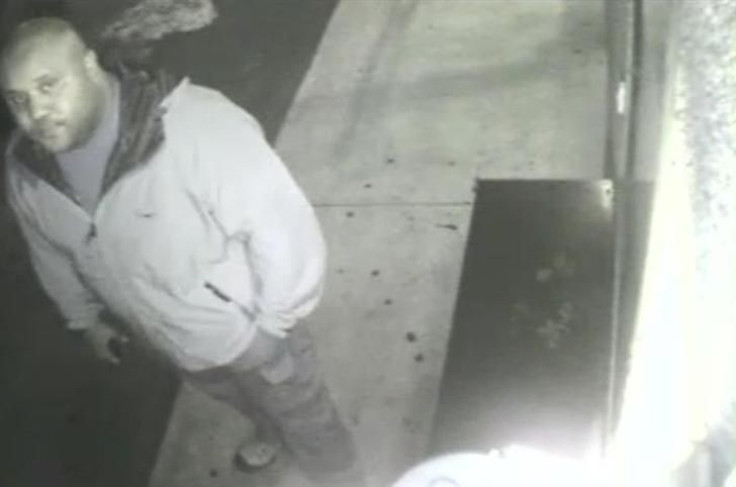 Millions of Americans watched the shootout and standoff between former LAPD officer Christopher Jordan Dorner and deputies from the San Bernardino County Sheriff's office.
Some included fans of Dorner, who killed three people, including a police officer, after claiming he was unjustly fired by the Los Angeles Police Department. Dorner contends he was telling the truth about police brutality committed by his training officer.
Supporters of Dorner sprouted up on social media sites in the week since the 33-year-old former U.S. Navy reservist led cops on a manhunt through southern California.
The manhunt began after Dorner was believed to have shot and killed Monica Quan and her fiancé, Keith Lawrence, in an Irvine, Calif., parking garage on Feb. 3. Quan is the daughter of former LAPD Capt. Randal Quan, who headed Dorner's appeal of his 2009 firing.
A day after the murders, Dorner's manifesto became public. The rambling missive claimed Dorner committed the killings as part of an effort to clear his name.
On Feb. 7., Dorner was suspected of shooting and killing Riverside Police Department Officer Michael Crain, who was on routine patrol.
On Tuesday, a man believed to be Dorner engaged in a shootout with authorities from the San Bernardino County Sheriff's office, after he was surrounded in a Big Bear cabin. The cabin erupted into flames after an explosion. Police said a charred body was inside the cabin, but it has yet to be identified as Dorner.
A number of Facebook pages have been created by those who back the disgruntled ex-LAPD officer.
The most popular page, "Christopher Dorner," has 12,912 likes. The latest post on the page, at around 9:30 a.m., wondered if Dorner survived the shootout at Big Bear.
"Did Christopher survive? Come to our site and discuss what you saw and your theories. Support the website, support the movement!" the post read, referring to www.christopher-dorner.com.
About 40 people liked the post, many of whom either believe Dorner survived or hoped he did. Those commenting on the post were sympathetic to Dorner or harbored animosity for law enforcement.
"Every bit of heart I have left after these crooked cops got a hold of me hopes" Dorner survived, wrote Joshua Pineda, of Austin, Texas.
"Im from germany, but i hope hes [sic] alive, and i hope he can finish his mission!!!" wrote Nils Essig.
Some even called Dorner a "hero."
"No our hero is still alive!! You haters why are you wasting Ur own time like isn't there some crooked cop convention or good ole boy donut sale going on???" said a poster who identified themselves as Ababa Abeba. "If our super hero can escape the grips of 50,000 gun toting crooks he definitely made it out of the big bear woods!!!"
Support for Dorner was also expressed on Twitter, where the #DornerGang hashtag was used by those who back him.
"Wanna bang the set come fade at the cabin #DornerGang !" wrote Twitter user @WRAYcharless, who used gang slang to indicate that Dorner supporters should show up to the shootout.
"I don't want him to be caught #DornerGang," said @Alinaatreee.
Twitter user @TrulyKins said he appreciated Dorner's killing of police officers. Dorner is suspected of murdering Riverside Police Department Officer Michael Crain, who was on routine patrol Feb. 7. Authorities said Dorner also killed a San Bernardino County Sheriff's office deputy in the shootout at the Big Bear cabin.
"He killed at least 5 pigs in a week, that's it. I bow down to him. Nobody would EVER be down to or pull that off #dornergang," the @TrulyKins wrote.
Another Facebook group, "We Are All Chris Dorner," has more than 3,600 likes.
"Christopher Jordan Dorner is the victim of a manhunt and smear campaign. 5 years ago he was fired from the LAPD for seeking to expose corruption within it ...," reads the page's introduction.
When an LAPD spokesman said on Tuesday night that the cabin was too hot to search, and that reports stating that Dorner's body was recovered were inaccurate, the Facebook page heralded the development as "good news."
The group also indicated that it approved of Dorner's tactics.
"The spirit of Chris #Dorner will live on forever in our hearts, as an eternal flame -- symbolic of the will to stand up in an attempt to eradicate those who would seek to oppress us, by any means necessary, when no one else would," read a post submitted late Monday night. "Will we be satisfied to tell our children that we were passive and happily complacent to obey the orders of our presumed masters? Or shall we seek to lead by example, doing what we know is both historically justifiable and simultaneously inevitable? The choice is [y]ours."
© Copyright IBTimes 2023. All rights reserved.