Chris Evans Almost Turned Down 'Captain America'
KEY POINTS
Chris Evans admitted that he almost turned down the role of Captain America
The "Avengers" star said that he had anxiety and he was doubting his acting career when the role was offered to him
Evans joined Instagram for the All In Challenge
Chris Evans has opened up about his career and how he almost turned down Marvel's "Captain America."
Evans is best known for playing Captain America. He made seven blockbuster films as the Star-Spangled Man. However, in an episode for The Hollywood Reporter's Awards Chatter podcast, the 38-year-old actor confessed that he almost turned down the role.
In 2010, Evans was filming Adam and Mark Kassen's indie film "Puncture" in Houston. At the time, things were really bad that he started having "mini panic attacks on set." He also started doubting if acting was for him.
"I really started to think, 'I'm not sure if this [acting] is the right thing for me, I'm not sure if I'm feeling as healthy as I should be feeling,'" Evans shared.
Then, Marvel called him to do a test for the role of Steve Rogers aka Captain America. Evans was having doubts because if the producers would pick him, he would be locked into a nine-film deal.
The project promised a big pay out and considerable fame. However, he was also concerned that it would make his anxiety worse.
"My suffering would be my own," Evans added.
The "Knives Out" star confessed that he consulted with "Iron Man" star Robert Downey Jr. before deciding on anything. He also asked the opinions of his therapist, his trusted friends and family. They all urged him to not decide based on his fears.
Eventually, Evans said yes. A decade later, he was thankful that he made the right decision.
"It was the best decision I've ever made, and I really owe that to [Marvel chief] Kevin Feige for being persistent and helping me avoid making a giant mistake," Evans said.
"To be honest, all the things that I was fearing never really came to fruition."
Evans also shared that there were times when he didn't have the appetite to make a film and days when he couldn't wait to get on set. He added that he learned to take some big swings and this helped him in his series "Defending Jacob."
"I really took some swings and made a mess, not quite thinking about consequence or whether this will impact getting future jobs," Evans said before adding, "And I think that's where some of the best work comes from."
Meanwhile, earlier this month, Evans joined Instagram to suppot the All In Challenge. He invited his fans to a private Q&A with his "Avengers" co-stars Downey Jr., Mark Ruffalo, Chris Hemsworth, Jeremy Renner and Scarlett Johansson.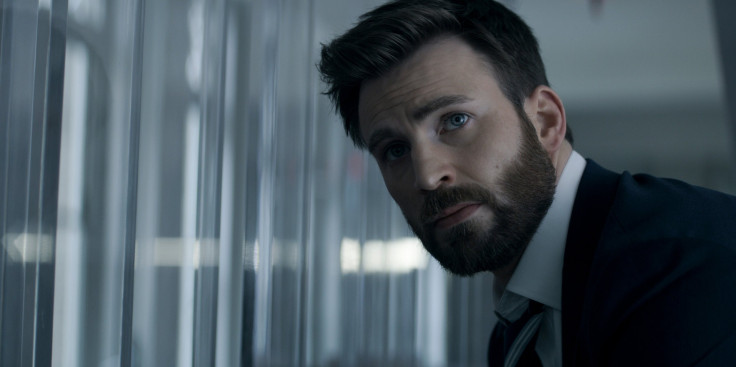 © Copyright IBTimes 2023. All rights reserved.