Chris Evans Is 'In Love': Who Is 'Captain America' Star's New Girlfriend?
Chris Evans has a new flame – Portuguese actress Alba Baptista, and they have been together for over a year.
"They are very in love and their relationship is serious," a source told ET. "Chris has never been happier. His family and friends all adore Alba."
Baptista and Evans are yet to confirm their relationship but rumors about their brewing relationship began last year when the 25-year-old actress started following the "Captain America" star and several of his family members on social media. The pair sparked speculations anew when the "Gray Man" star shared a photo of two pumpkins on Halloween on his Instagram page.
Eagle-eyed fans noticed that the snap was very much similar to the profile photo used by Baptista's mother Elsa, which was posted weeks ahead, according to US Weekly.
Baptista made her English-language screen debut on Netflix's "Warrior Nun" in 2020. In the series, Baptista played Ava – a quadriplegic teen orphan who wakes up in a morgue and discovers that she possesses superpowers that force her to join an ancient order of demon-hunting nuns.
Prior to this, Baptista, who started acting at the age of 16, starred in a number of films in Portugal such as "Leviano," "Nothing Ever Happened" and "Mrs. Harris Goes to Paris."
Aside from her mother-tongue Portuguese, the actress also speaks English, Spanish, French and German. She won the best actress award at the Festival Ibérico de Ciné in 2011 for her role in the short film "Miami." She was 16 at the time. Baptista also received the Shooting Star award at the Berlin Film Festival last year.
On Thursday, Evans left a comment on the Instagram photos shared by Baptista regarding her new film, "A Dream in Paris."
"'A Dream In Paris' premieres today in Portugal! I hope you watch it, it's a love-filled movie," she wrote in Portuguese.
Evans responded with a clapping hands emoji and a melting face emoji. The reaction garnered over 3,000 likes.
"Good luck to you both," one person wrote.
However, some fans cannot get over their age difference.
"He was calling people her age KIDS, and her mom is 5 years older than him," one person commented, while another said, "ok pedo."
Evans opened up about his desire to build a family in a new interview.
"When you read about most of the best artists, whether it's actors, painters, writers, most of them [admit] it wasn't the work they made [that they are most proud of], it was about the relationships; the families they created, the love they found, the love they shared," he told People.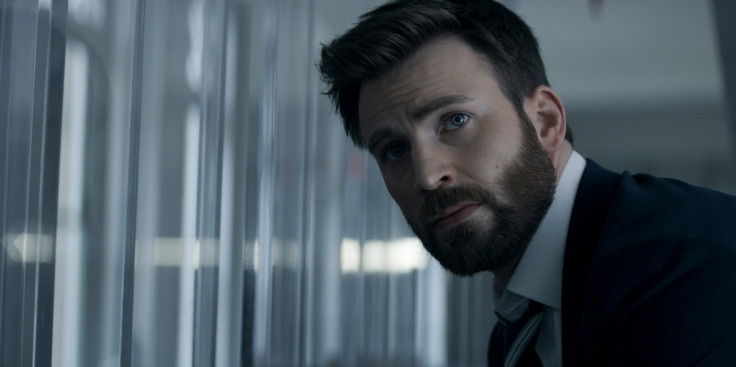 © Copyright IBTimes 2023. All rights reserved.
FOLLOW MORE IBT NEWS ON THE BELOW CHANNELS