Chris Lane Shooting Sparks Aussie Tourist Boycott And Gun Control Comparisons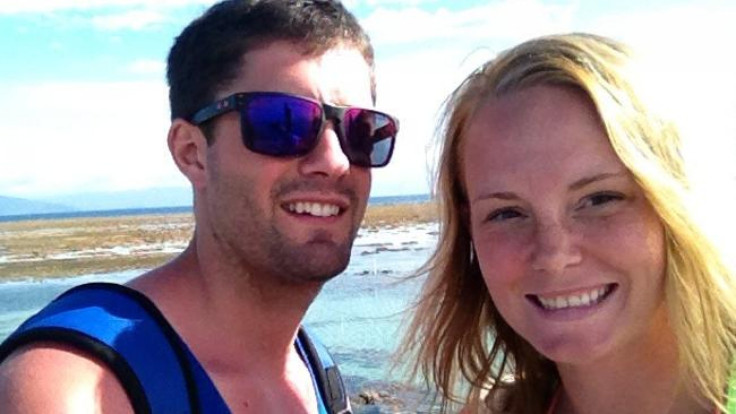 The seemingly random shooting death of a young Australian man on a baseball scholarship in the United States Friday has sparked a heated debate on gun control on the far side of the Pacific Ocean, where one Australian politician has urged his fellow citizens to "think twice" before visiting the U.S.
Though the case of 22-year-old Melbourne native Chris Lane only made headlines in the U.S. on Tuesday, it has dominated the nightly news and graced the cover of nearly every paper in Australia for days -- despite a major election just weeks away. On Monday, Australia's former Deputy Prime Minister Tim Fisher, a noted advocate of gun control in his homeland, urged Aussies to boycott the U.S. until it changed its attitude on guns.
"Tourists thinking of going to the USA should think twice," he told Australia's Herald Sun. "This is the bitter harvest and legacy of the policies of the NRA that even blocked background checks for people buying guns at gun shows. People should take this into account before going to the United States."
One of the three teenage boys who were charged with murdering Lane while he jogged Friday night near his girlfriend's home in Duncan, Okla., said the group did it because they "were board and decided to kill somebody." The same boy later admitted to Duncan police officers that the teens decided to kill someone "for the fun of it."
"I am deeply angry about this because of the callous attitude of the three teenagers, (but) it's a sign of the proliferation of guns on the ground in the USA," Fischer lamented. "There is a gun for almost ever American."
Sarah Harper, Lane's American girlfriend, told Australian talk radio station 3AW Tuesday that the couple had joked about America's gun laws in the past. "The difference in our gun laws and your gun laws, that sort of thing, it was always just a joke," she said. "He didn't (like guns), he wasn't a fan."
Though any proposed boycott of Australian tourists would have a negligible impact on the U.S. economy (Australia is the United States' 10th largest market for inbound tourism), Fisher's call to action serves to highlight a stark difference in the two nation's approaches to gun control.
Fischer was the leading force behind former Australian Prime Minister John Howard's sweeping gun reforms in 1996, which included a gun buy-back program, imposed strict licensing rules and banned semiautomatic rifles, automatic rifles and shotguns. The changes were a direct response to the gruesome Port Arthur massacre, where a 28-year-old Aussie armed with a semiautomatic rifle killed 35 people and wounded 23 others at a popular tourist site in southeastern Tasmania.
The swift changes pushed through by the conservative prime minister, who would go on to become one of George W. Bush's closest allies, have long been held up as an international gold standard. According to Fischer, they sent Australia down a different path than the U.S. He believes that because of the gun reform law, you are now 15 times more likely to be shot dead in the U.S. per thousand people than in Australia.
Australia suffered 13 shooting massacres in the 18 years before the gun reforms and has not had a single massacre since. Moreover, random gun violence, such as the incident in Oklahoma last week, is way down (though by no means gone), according to a study by Andrew Leigh of Australian National University and Christine Neill of Wilfrid Laurier University. The researchers found that firearm homicide fell by 59 percent in Australia in the decade after it passed new laws.
These are the sorts of comparisons many Aussies have pointed to this week when trying to make sense of Lane's "for fun" murder in Oklahoma. Was it a senseless killing that could have just as easily happened in the Land Down Under, or was it a sign of needed changes in American gun culture worthy of a boycott?
© Copyright IBTimes 2023. All rights reserved.