Chris Pine To Star In Dexter Fletcher's 'The Saint' Reboot For Paramount
KEY POINTS
Chris Pine to star in the upcoming "The Saint" remake
Chris Pine is super alpha, according to "Wonder Woman" director Patty Jenkins
Chris Pine stepped out with girlfriend Annabelle Wallis
Chris Pine is set to star in "The Saint" reboot for Paramount.
The "Star Trek" actor is reportedly negotiating to take the lead role in the reboot of "The Saint," which is based on the 1920s book series written by Leslie Charteris. The upcoming film will be directed by Dexter Fletcher, who also helmed "Rocketman," Variety reported.
The script is written by Seth Grahame-Smith. Lorenzo Di Bonaventura, Brad Krevoy and Mark Vahradian are also on-board as producers. Robert Evans, who produced the original film, also helped produce the remake, but he died in 2019.
Pine and Paramount have a good relationship. They have been working together in the past years. Their relationship started when the studio cast Pine to play Captain Kirk in the "Star Trek" franchise, which launched the actor's career as a leading man in big films.
The studio is convinced that Pine is perfect for "The Saint." The movie follows Simon Templar, better known as The Saint. He is a criminal and a thief similar to Robin Hood.
"The Saint" was turned into a film in 1997 starring Val Kilmer. Aside from the movie, the book inspired a TV show starring Roger Moore in the 1960s. Paramount sees the reboot as a potential start for a long-running movie series.
At present, it remains unknown when "The Saint" will go into production due to the COVID-19 pandemic. Also, the studio is still waiting for the script to be finished.
Meanwhile, in February, "Wonder Woman" director Patty Jenkins shared how she picked Pine opposite Gal Gadot for the superhero movie. According to her, Pine is super alpha who can wear his discomfort on his sleeves. She pictured out their encounter to be like Wonder Woman meeting Indiana Jones and she achieved that.
"Chris just very naturally has that quality. You can tell by meeting him that he's warm and he's chill and he truly appreciates women," Jenkins told Entertainment Weekly.
Meanwhile, Pine loved how the film tackled the romance between the two characters.
"I think sometimes superhero films may feel they have to fit in a love story just to tick that box," he said.
"Whereas in this, it's part and parcel of the spine of the lead character. And that is Wonder Woman — she leads with love and compassion and protectiveness, and these qualities that I think are nurtured by a good strong relationship."
Just recently, Pine was spotted out and about with his girlfriend Annabelle Wallis. For their outing, the actor showed off his allegiance to Ruth Bader by wearing a shirt with her name printed on it.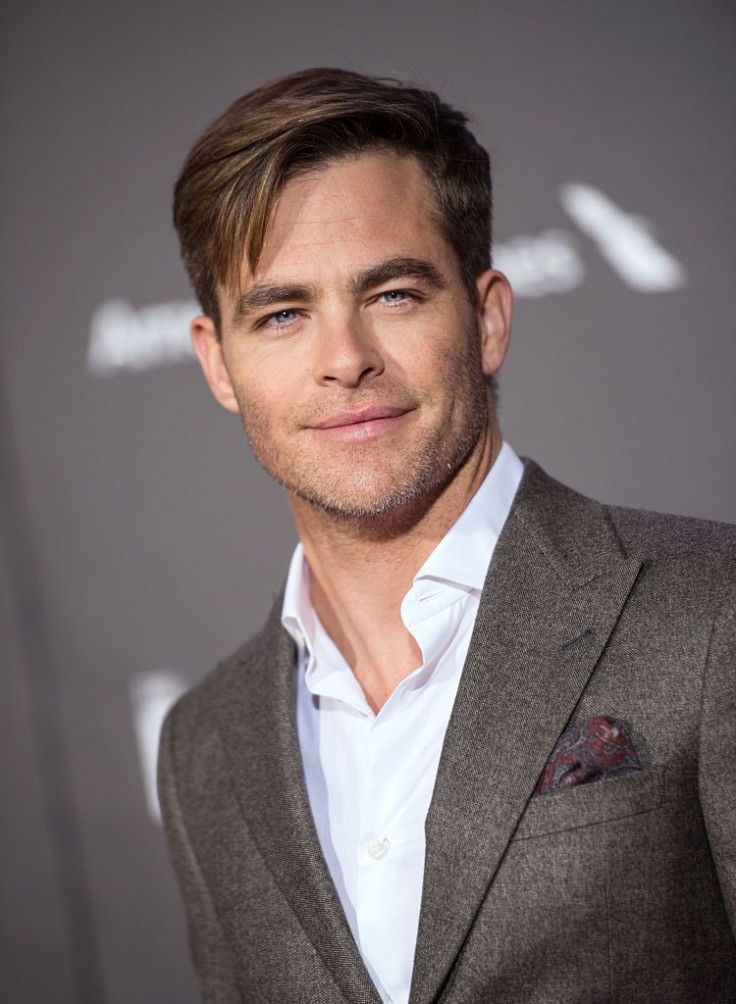 © Copyright IBTimes 2023. All rights reserved.
FOLLOW MORE IBT NEWS ON THE BELOW CHANNELS