Chris Watts Update: Convicted Killer Featured In A New Documentary Detailing the Murders Of His Family
As convicted killer Chris Watts sits behind bars for the murder of his pregnant wife and two young daughters, a documentary about the case will air on Sunday. Investigation Discovery is bringing the case to viewers with new details about the gruesome murders in a one-hour special called "Family Man, Family Murderer: An ID Murder Mystery."
The documentary will be shown on Investigation Discovery at 10 p.m./9 p.m. CST and will explore "what drove a seemingly normal family man to snap."
"This case, so senseless and so tragic in its brutality, is a jarring example of how an idyllic family image can be shattered in an instant," Henry Schleiff, group president at Investigation Discovery, Travel Channel, American Heroes Channel, and Destination America said.
The special will look deep into the "psyche" of Watts, who Investigation Discovery says became a "family annihilator." The documentary will also show the missing person cases of the Watts' family, including wife Shannan and two daughters, Bella, and Celeste as well as the murder investigation, arrest of Watts, and his own confession to the murders.
Viewers will see new camera footage from Colorado's Frederick Police Department as well as newly released details about the crime. Watts murdered his pregnant wife and buried her body in a shallow grave at his workplace. He then smothered his two young daughters and put their bodies in an oil tank.
The show has been produced for Investigation Discovery by American Media, Inc. and Jupiter Entertainments. Executive producers for the show include; Allison Wallach, Tim McConville, David Pecker, and Dylan Howard.
Watts is currently serving life sentences for the murder of his family in a Wisconsin prison, where he is looking to appeal his sentence.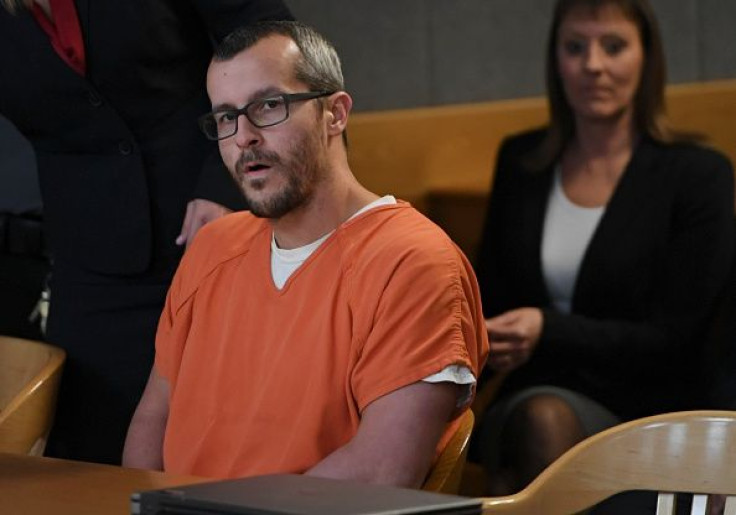 © Copyright IBTimes 2023. All rights reserved.