Chris Watts Update: Family Photos Revealed From The Convicted Killer's Phone
Family photos that convicted killer Chris Watts had on his cellphone just days before he murdered his pregnant wife and two young daughters have been revealed.
The photos were taken by Watts and sent to his wife, Shanann while she was working at a conference in Arizona, the Daily Mail reported. Watts killed Shanann when she returned home from the trip.
The photos, which were obtained by the news outlet under the Colorado Open Records Act, show the two young girls smiling for their mother, which Watts had sent to his wife while she was away.
Beyond the family photos, Watts also had a number of pictures of his mistress, Nichol Kessinger, which he kept hidden in an app that looked like a calculator, the news outlet said.
The news of the photos comes just weeks before the anniversary of Shanann's and her daughters' deaths and before a public auction of the family home, where the murders took place. The auction was postponed again last week, which may reportedly be due to a decrease in housing costs in the Colorado area.
Watts murdered his pregnant wife while she was allegedly praying, then turning on his two young daughters, who he smothered and buried in an oil tank. He buried Shanann's body in a shallow grave at his work.
Watts pleaded guilty to the murder charges, accepting a plea deal of life in prison after he confessed to the crimes. He is currently at a Wisconsin prison after being moved from Colorado because he was alledgedly receiving death threats.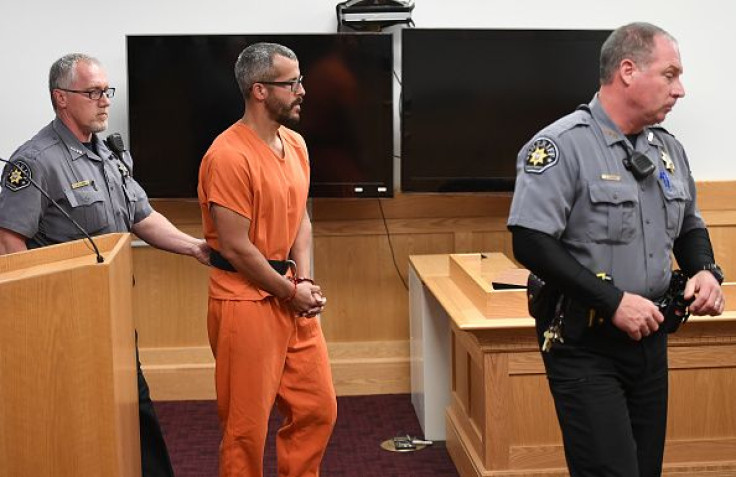 © Copyright IBTimes 2023. All rights reserved.