Nancy Grace Explains The Fascination With Chris Watts' Murders, Says 'It Looked Like A Postcard'
Recently, Nancy Grace revealed why she thinks convicted killer Chris Watts has captivated the attention of the nation. She discussed the case at CrimeCon, explaining the outrage and fascination the murders created with the public.
Watts, who is being held in a Wisconsin prison, killed his pregnant wife Shannan, and their two young daughters. He buried his wife's body in a shallow grave at his workplace and dumped his daughters' bodies in an oil tank. He was sentenced to life in prison in August 2018 without the possibility for parole for the crimes.
As the case unfolded, the public became obsessed with the details that surfaced about the investigation. Grace believes this was in part because he portrayed himself as a family man that was worried about his missing family.
She told Oxygen, "He had it all. He had this gorgeous wife, Shanann. He's got the children, Bella and Celeste, beautiful. They always wanted a boy. They're having baby Nico. He's on the way. Beautiful home.
"It looked like a postcard. It was perfect," she said.
"When you look at somebody like Chris Watts in court, this picture perfect setting, it's hard. It's like the mind is tricking the eye. You're seeing one thing but the evidence tells you something different, that he in fact is a cold-blooded killer who killed his own children, so I think that's the fascination. It's like trying to put together a Rubik's Cube. You can't sort it out in your head," she added.
Even after being arrested for their murders, Watts blamed the crimes on his wife, saying that she was the one that murdered their daughters. He did admit to investigators later that he committed the crimes. Despite murdering his family, he has their photos hanging in his prison cell, which he revealed that he talks to each night, reading bible scriptures and storybooks to.
Grace also went on to explain that Watts wants to appeal his sentence. She said, "I heard he wants a do-over. That ain't gonna happen.
"Could it happen? Yes. Do I think it will happen? No," she said.
Grace also went on to say that if Watts does get an appeal of his sentence, it may not turn out the way he intended.
"Be careful what you wish for," she said.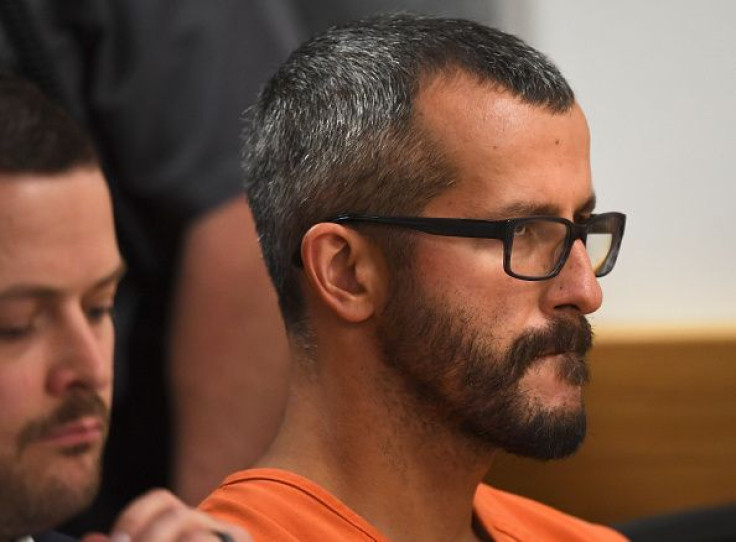 © Copyright IBTimes 2023. All rights reserved.