Chris Watts Update: 'I Didn't Hurt My Family,' He Texted Mistress After Murders
KEY POINTS
Chris Watts pleaded guilty to the murder of his wife and two daughters
He killed his family on Aug. 13, 2018, in their Colorado home
He initially denied any involvement in their deaths, but later confessed to the crimes
Convicted murderer Chris Watts' secret girlfriend, Nichol Kessinger, has reportedly spoken up about the text message he sent her, denying any wrongdoing after his family's disappearance made the news.
Watts pleaded guilty to the murder of his 34-year-old wife Shanann and daughters -- 4-year-old Bella and 3-year-old Celeste.
He had murdered his family on Aug. 13, 2018, in their Colorado home, and then placed their bodies in his car and drove out to an oil company where he worked.
After the murders, Watts told the police he didn't know where his family was — and even pleaded on the local news for their safe return. However, he was constantly working on covering his tracks, News.com.au reported.
In a video that recently surfaced online, Kessinger spoke about how she demanded answers from Watts. A police interview with Kessinger surfaced on a YouTube channel run by Shanann's family, People magazine reported. During the interview, the police asked Kessinger about her relationship with Watts. The now-convicted killer told her at the time he was separated and planning to divorce.
"There were several discussions that we had about his current relationship and where it had gone," she says in the video. "He talked about his kids from time to time. But the thing was that he was never hostile. It was never anything aggressive. It was still very kind. He was just like, 'This is not working.'"
"It wasn't anything out of the ordinary or anything that would scare me," Kessinger says. "Even to this day, even after everything that I've found out, I still look back at that, and I don't see any red lights about the way he spoke about his family."
According to Kessinger, she had an intense text conversation with Watts after the news of his family's disappearance started making the rounds in the media.
"I kept asking him, 'What did you do, Chris? What did you do?'" she recalls. "I asked, 'Where's your family?'"
"I was still in my head. I was stressed out," she continues. "So I texted Chris one last time, and I told him, 'If you did anything bad, you're going to ruin your life and you're going to ruin my life. I promise you that.' And he responded, 'I didn't hurt my family, Nicky.' And that was the last text. I never said another word to him after that."
Authorities initially learned about the disappearance of Shanann and the kids by a family friend, who asked the police to perform a welfare check. Watts told the police at the time he had nothing to do with his family's disappearance. However, he later admitted to his crimes to avoid the death penalty.
Kessinger told the police she had no reason to suspect that Watts' story of splitting from his wife wasn't true.
In 2020, Watts was sentenced to five life sentences without the possibility of parole.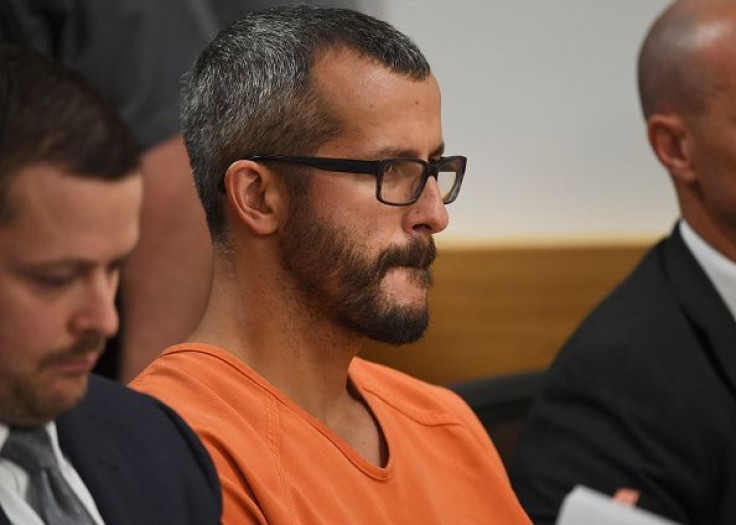 © Copyright IBTimes 2023. All rights reserved.