Chris Watts Update: Killer Finds Himself 'Lowest Social Tier' In Prison After Murders
Chris Watts, who is serving three consecutive life sentences for murdering his pregnant wife and two daughters, is reportedly living a lonely life at Dodge Correctional Institution, a maximum-security prison in Waupun, Wisconsin.
Watts spent his 36th birthday in prison on Sunday in the same environment as inmates and guards that allegedly despise him due to his gruesome crime.
"No one wants anything to do with him," a source told People.
"He's on the lowest social tier of the entire prison. He's in protective custody because if he's around other inmates, he'd be in real danger. He's an outcast, even among criminals."
Watts strangled his wife, Shanann, on August 13, 2018, in their Colorado home. He then placed their children, Bella, 4, and Celeste, 3, into the car along with Shanann's body and drove out to an oil company where he worked.
Watts buried his wife's body, then proceeded to smother Celeste and Bella. He placed the bodies of the girls in two separate oil tanks on the property.
Watts is "probably the most hated man in that prison because he killed children," according to the insider.
"There's a definite pecking order in jail, and someone who hurts or kills kids is at the very bottom."
In the new Discovery+ documentary "Chris Watts: A Faking It Special," body language experts claimed Watts was not remorseful about his crimes and failed to hide his guilt when he went on television to make a plea for the safe return of his family.
"If you look at Watts' face in more detail with a close-up, on the left-hand side you'll see baseline. This is Watts' normal face during the non-emotional parts of the interview," Dr. Cliff Lansley said.
"But on the right, when he says, 'I just want them back,' and he's talking about his children here, you see the lip corners raised; you see the eyes tighten. His cheeks are raised. This combination of these two muscles is an indicator of genuine pleasure," Lansley said.
Aside from family photos and a bible in his prison cell, Watts has been spending time corresponding with a handful of penpals. He has previously expressed his desire to appeal his sentence though he has not taken any legal steps.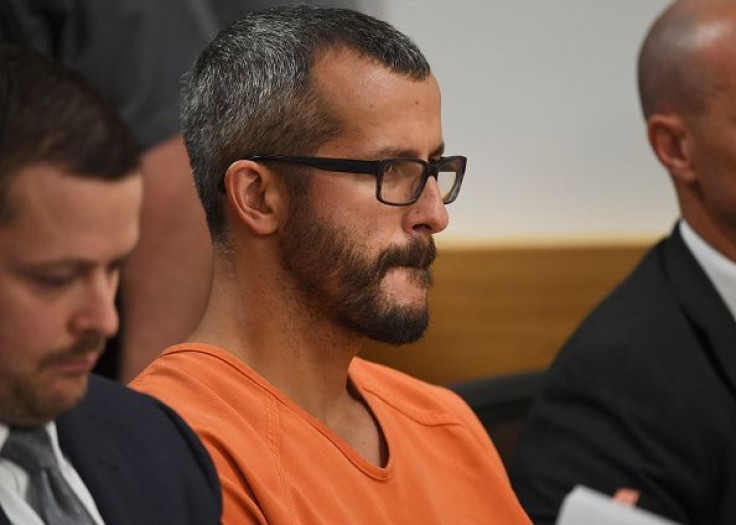 © Copyright IBTimes 2023. All rights reserved.