Chrissy Teigen Quits Twitter: 'It Serves Me Negatively'
KEY POINTS
Chrissy Teigen considers many followers her "actual friends"
The model said it's time to say "goodbye" to Twitter
On Instagram, she mostly shares cooking recipes
The last couple of months have been tough for Chrissy Teigen for many reasons, especially her miscarriage. Amid the depressing phase of life, the online trolls eventually pushed her to quit Twitter.
While the 35-year-old model actively shares her life on social media, she has been targeted many times by online trollers over the years. Teigen took to Twitter Wednesday and announced that she is finally quitting because it serves her negatively.
"For over 10 years, you guys have been my world. I honestly owe so much to this world we have created here. I truly consider so many of you my actual friends," she wrote. "But it's time for me to say goodbye. This no longer serves me as positively as it serves me negatively, and I think that's the right time to call something."
"I've always been portrayed as the strong clap back girl but I'm just not," she added. "My desire to be liked and fear of pissing people off has made me somebody you didn't sign up for, and a different human than I started out here as! Live well, tweeters. Please know all I ever cared about was you!!!"
"I encourage you to know and never forget that your words matter. No matter what you see, what that person portrays, or your intention. For years I have taken so many small, 2-follower count punches that at this point, I am honestly deeply bruised," she concluded.
However, the hate tweets continued after Teigen deactivated her account on Twitter. One of the users noted, "That's not quite all she did" and posted a couple of screenshots of Teigen's old tweets including, "I'd eat human."
Earlier this week, Teigan also received a major backlash from netizens following her announcement of collaborating with Kris Jenner for a cleaning product line.
Last week, Teigen acknowledged the hate comments and said, "Do u ever feel like everyone hates you? I feel like everyone hates me. I'm not looking for you to tell me you don't, I swear, please don't!!! it is just overwhelming. I keep seeing "how has she not disabled these comments" across all platforms on anything I say and it sucks."
The model's Instagram account is still active where she mostly shares her cooking recipes.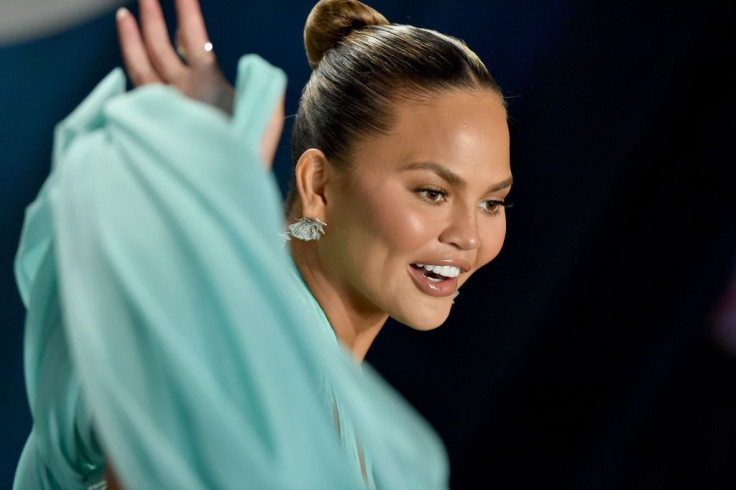 © Copyright IBTimes 2023. All rights reserved.