Christie Brinkley Divorce: Peter Cook Calls Her Breakdown On TV 'Cunning And Shameless'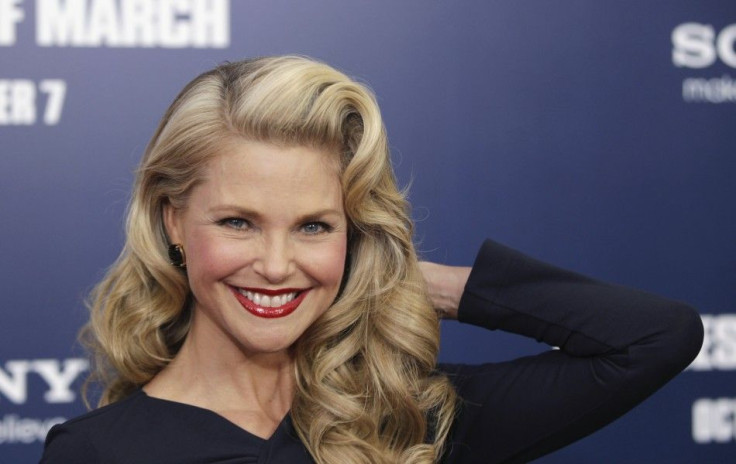 Following Christie Brinkley's emotional outburst Tuesday on the 'Today' show, Peter Cook has responded by blasting her tears as a cunning and shameless display in what I can only imagine was an attempt to garner public sympathy by dishonest means.
In an interview on NBC with Matt Lauer, the 'Chicago' actress was brought to tears when asked about her divorce from Cook. The divorce was finalized in 2008 with an agreement not to speak publicly about the issue from both parties for the sake of their children.
However Cook did not honor this agreement. In a recent interview with ABC, Cook accused Brinkley of throwing her family under the bus in an effort to gain more publicity for her stint on Broadway.
She can use her celebrity to get the media to say 'He's a bad guy.' You know ... I'm not trying to sell tickets to anything. I don't want this press. I'm not interested in it. And there's got to be a better way for her to do it. Go do a charitable act or something, get your name in the paper. But stop throwing your family under the bus, said Cook to ABC.
Brinkley responded to the comments on Tuesday. When speaking about her ugly divorce from the 53-year-old architect, she began to cry.
I have turned the other cheek, Brinkley said according to the Washington Post. There's not one quote from me, anywhere. This is the first time I've ever been on a show to discuss the divorce.
She went on to say that Cook was trying to destroy any success or joy she experiences.
But I have endured weeks of lies and character assassination and a media storm. I have never taken part in name calling. The only thing I ever said at the end of the second trial was 'Google 'divorcing a narcissist, she said.
Cook slammed in the allegations in a statement released Wednesday.
Christie was entirely dishonest about the circumstances surrounding the current court action which was precipitated by her and ... is doing further damage to our children ... I am also shocked by the blatant lies she told regarding our divorce proceedings of four years ago, including denying the indisputable fact that she fought for an open courtroom despite the warnings it would harm our children, he wrote.
Cook said Brinkley is trying to get back at him for cheating on her during their marriage with Diana Bianchi.
Clearly, Christie does not believe I was punished enough four years ago for my indiscretions in our marriage, but for the sake of our children I wish she would find a way to move on.
Watch the interview that caused the gorgeous model to come to tears below.
© Copyright IBTimes 2023. All rights reserved.