Christina Aguilera Weight Loss: How Did She Do It?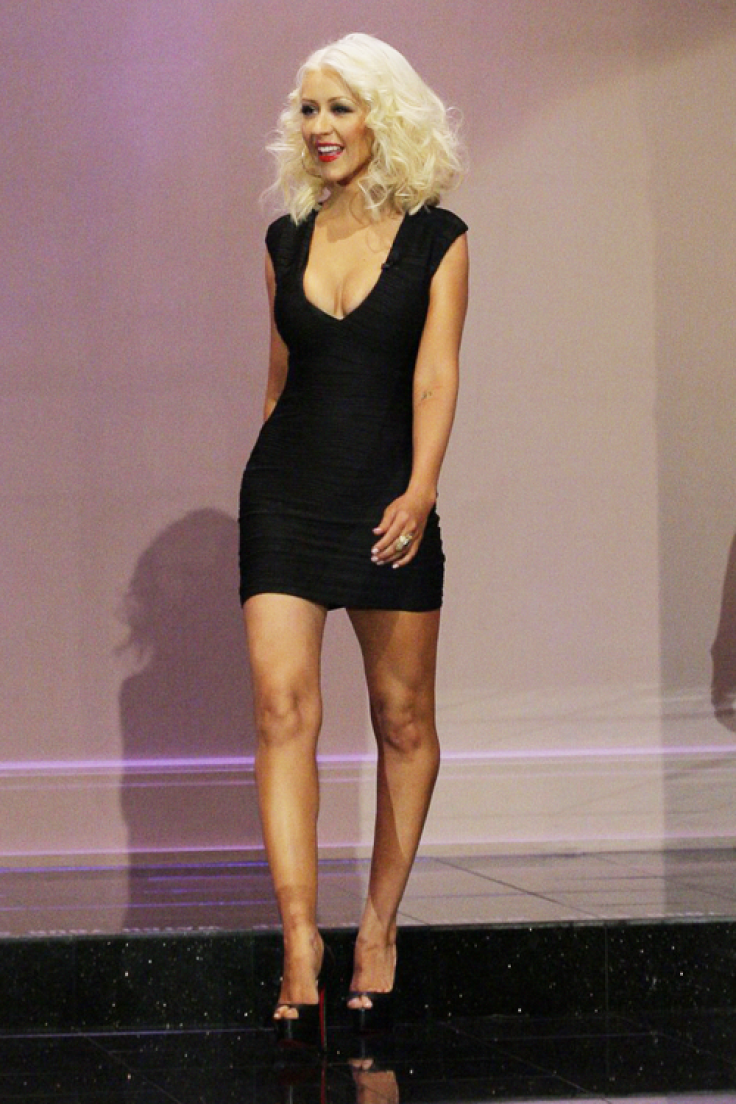 Christina Aguilera has been showing off her impressive weight loss recently, and it was finally revealed how she did it. The 32-year-old superstar singer, who also appears on the October cover of Maxim, reportedly lost 49 pounds after gaining weight following her divorce from Jordan Bratman in October 2010.
She is sexier than ever, and just in time for her to appear on the hit show "The Voice" for her fifth season as a judge. Aguilera is "as happy as can be, as fit as can be and as full of life as can be," Mark Burnett, producer of the talent competition, told Life & Style. "She looks amazing,"
While she has been working with a personal trainer, the Life & Style article reported that she now adheres to a strict diet, which includes limiting her alcohol intake.
"Christina is refreshed and rejuvenated this season," a "Voice" insider said. "She's really looking after herself and seems genuinely happy inside -- and it shows." Also, according to the article, she has a balanced meal plan.
Aguilera starts her day with healthy fats and protein such as an avocado, blueberries and turkey bacon. For lunch, she eats chicken breast and a salad filled with bacon. (Chicken breasts are widely viewed as a great source of lean, low-fat protein.) And instead of picking up unhealthy snacks, the singer relies on shrimp cocktails and celery with almond butter.
Based on how great she looks now, it's no surprise she recently told Jay Leno that at 32 years old, she feels sexier than ever.
© Copyright IBTimes 2023. All rights reserved.