Christina Applegate Claps Back At Troll Accusing Her Of 'Bad' Plastic Surgery Amid MS Diagnosis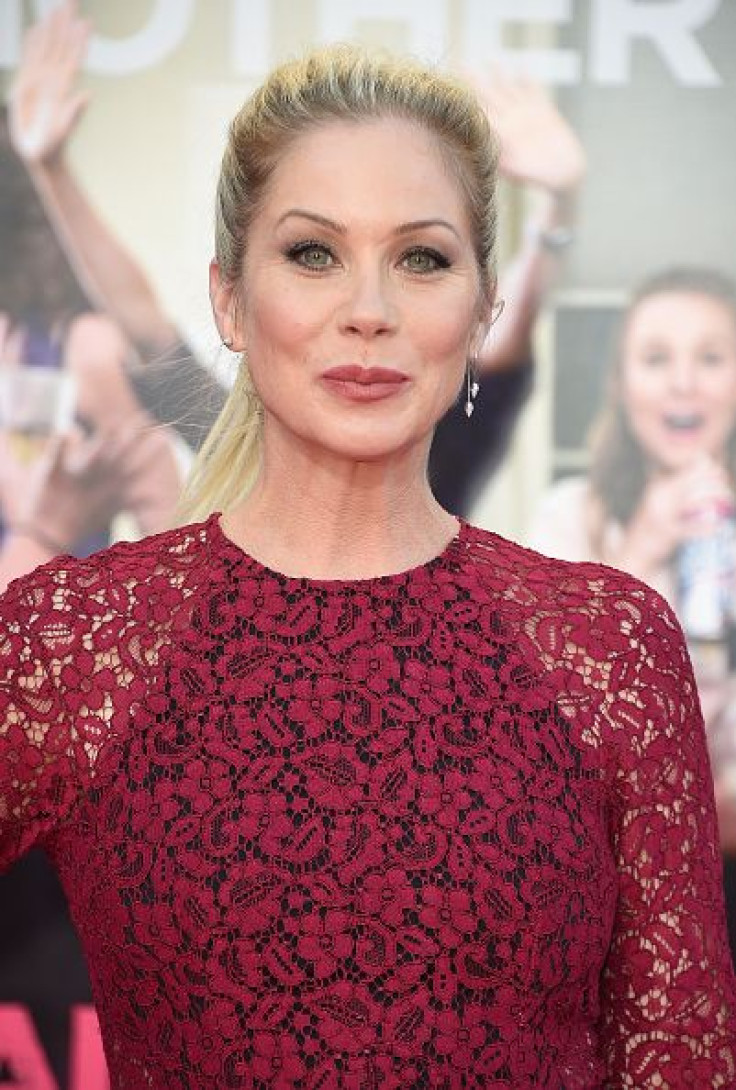 KEY POINTS
Christina Applegate checked the comments section of an article about her and found a negative message
The "Dead to Me" star reached out to the troll and said the comment wasn't nice
She shared on Twitter the troll's reply to her and laughed it off
Christina Applegate slammed a troll who claimed she had gotten work done by a "bad plastic surgeon" after she attended the 28th Critics' Choice Awards Sunday.
On Tuesday, the "Dead to Me" star, 51, shared on Twitter a screenshot of messages from a critic, who blamed her changing appearance on plastic surgery rather than her battle with multiple sclerosis.
"MS didn't make you look that way a plastic surgeon did," the troll wrote. "And you are a scammer and are not (Christina) Applegate."
"And a bad plastic surgeon at that," the user added.
Applegate explained to her followers that the exchange took place after the troll made a nasty comment about her appearance on a People magazine article and Applegate told the critic in a DM that their remark "wasn't nice."
"Sooooo I made the unfortunate decision to look at some comments on an article from people mag [sic] about me and my kids at the CCA," she wrote in the caption. "Of course I told her that it wasn't nice. This was her reply. What is wrong with people? By the way, I laughed."
Applegate received supportive messages from her followers and fans. Some advised her not to engage with anyone in the comments section of articles or social media posts.
"You are beautiful inside and out! Your quick-witted humor is one of your most admirable qualities, and that person and internet trolls like them have a nasty vein of sadness and self-loathing within themselves. I have grown to love you massively more each passing year," one commented.
"Ms. Applegate, never delve into the comments! It's a cesspool down here! Stay up there where it is clean and nice!" another added.
When she announced her MS diagnosis in August 2021, Applegate described it as a "strange journey" in a tweet.
"Hi, friends. A few months ago I was diagnosed with MS. It's been a strange journey," she wrote on Twitter. "But I have been so supported by people that I know who also have this condition. It's been a tough road. But as we all know, the road keeps going. Unless some a--hole blocks it."
Selma Blair, who was also diagnosed with the same condition, sent her love to the "Vacation" star.
"Loving you always. Always here. As are our kids. Beating us up with love," the "Legally Blonde" star commented.
In an interview with New York Times in November 2022, Applegate opened up about her diagnosis of the autoimmune disease that disrupts communication between the brain and body. She said her diagnosis shut down the production of "Dead to Me" for five months as she began treatment.
"There was the sense of, 'Well, let's get her some medicine so she can get better,'" she recalled. "And there is no better. But it was good for me. I needed to process my loss of my life, my loss of that part of me. So I needed that time."
"Although it's not like I came on the other side of it, like, 'Woohoo, I'm totally fine,'" Applegate added. "Acceptance? No. I'm never going to accept this. I'm pissed."
Applegate also spoke candidly about her changing appearance.
"This is the first time anyone's going to see me the way I am," the Golden Globe nominee said before her Hollywood Walk of Fame ceremony, referencing her 40-pound weight gain.
Applegate attended the 2023 Critics' Choice Awards Sunday with her 11-year-old daughter Sadie Grace LeNoble, whom she shares with her husband, Dutch musician Martyn LeNoble.
The event marked the first time the actress walked an award show red carpet since her multiple sclerosis diagnosis, Page Six reported.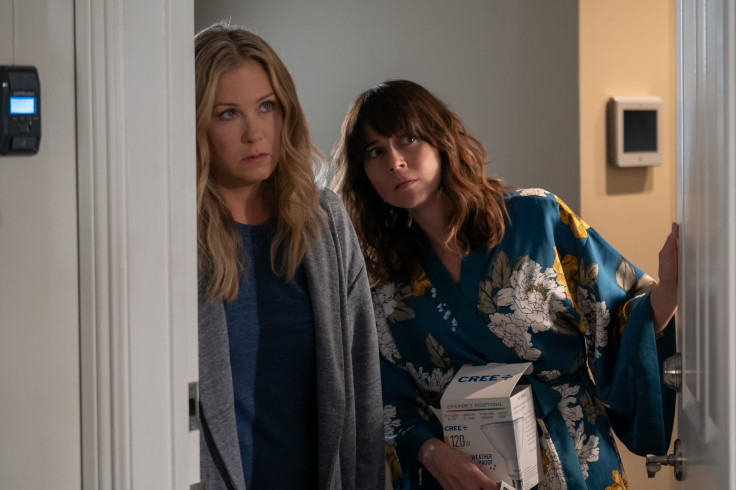 © Copyright IBTimes 2023. All rights reserved.