Christina Hall Suspects Her 'Unexplained' Health Issues May Be 'Breast Implant Related'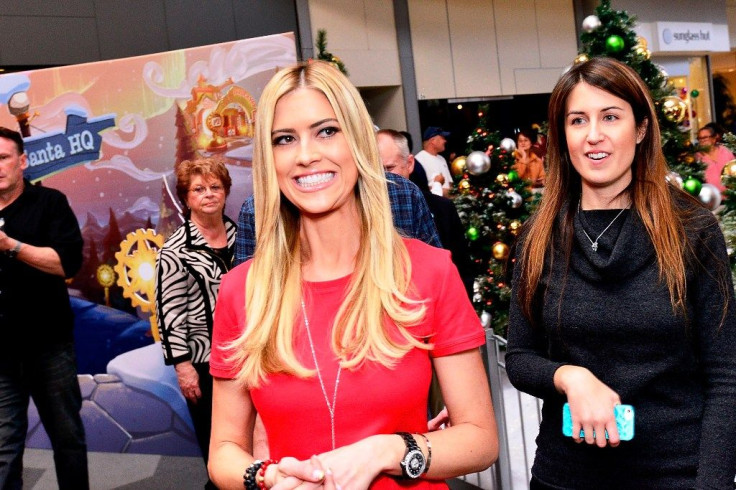 KEY POINTS
Christina Hall shared a clip of her lying on a PEMF mat while receiving photon LED light therapy on her face
Hall said she has been feeling very exhausted lately and has been dealing with several health issues for years
She listed her health issues, which include inflammation, Hashimoto's disease and polycystic ovary syndrome
Christina Hall is questioning whether the health issues she has been experiencing over the years may have been caused by her breast implants.
Hallopened up about her health issues in a "self-care" video she shared via on Instagram Saturday. In the clip, the HGTV star can be seen lying on a PEMF mat while receiving photon LED light therapy on her face and listening to a meditation podcast by Dr. Joe Dispenza.
She explained in the caption that she needed to restore her energy after she and her husband Josh Hall took care of three sick kids the previous night.
"Been super exhausted lately so on a kick to get back into my body," the 39-year-old wrote. "I've had some unexplained health stuff for years and now I'm considering the thought that this could be breast implant related."
The "Flip or Flop" star asked her followers if any of them could relate to what she was going through. She then listed the symptoms she experienced, which include: inflammation, Hashimoto's disease, Raynaud's syndrome, polycystic ovary syndrome, unexplained skin rashes, joint and muscle pain, dry eyes, acid reflux, brain fog, swollen lymph nodes and adrenal fatigue, among others.
Hall went on to share that she has also tested positive for antinuclear antibodies (a.k.a. the ANA test) despite being "gluten-free and mostly dairy-free" and that she dissolved all her under-eye filler because "it was causing an inflammatory reaction."
"For now, [I'm] just working on detoxing and [maintaining] a positive mindset," Hall concluded the post.
A number of her followers suggested getting her implants removed as they shared their own or their friends' experiences with them.
"My friend had hers removed because she was having the same issues it sounds like you are. Since having her implants removed all of her ailments have disappeared," one person commented on Hall's post.
"One of my friends had all of your symptoms and felt like she was slowly dying. She got 100% better after her breast implants were removed!" another wrote.
"Danica Patrick has experience with this. She recently had them removed and said felt better right away from many of those symptoms," a third person wrote.
In an interview with People in October, the former NASCAR driver detailed the five-year health ordeal that she underwent after getting breast implants. She said the experience taught her to listen to her body.
According to Patrick, among the symptoms she experienced were fatigue, weight gain, dryness and hair loss. She said her breasts also turned rock-hard.
She said she realized that her health issues were caused by her implants after watching a series of videos on social media about Breast Implant Illness (BII).
Patrick had her implants removed in April and said that she noticed instant changes just hours after the surgery. In a post on Instagram, she listed the differences she noticed following the removal.
"Within hours after surgery, this is what I noticed - my face had more color and less dark circles, ... my face started producing oil again, I could take a 30% deeper breath into my chest already, and I had so much energy when I woke up," she wrote.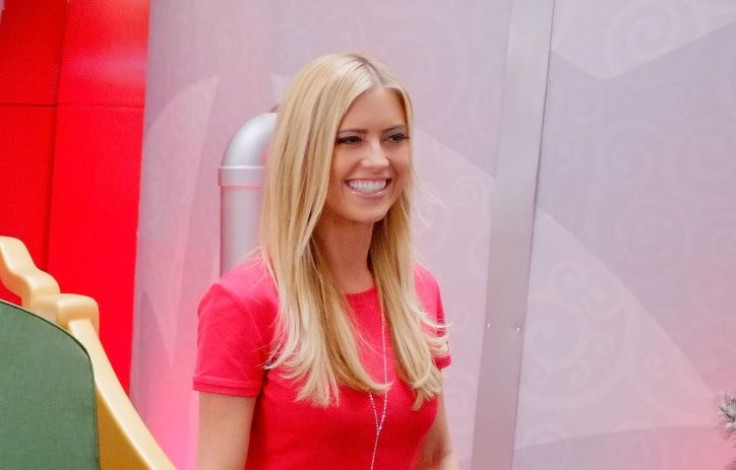 © Copyright IBTimes 2023. All rights reserved.