Tarek El Moussa Gushes Over Pregnant Wife Heather On Their First Wedding Anniversary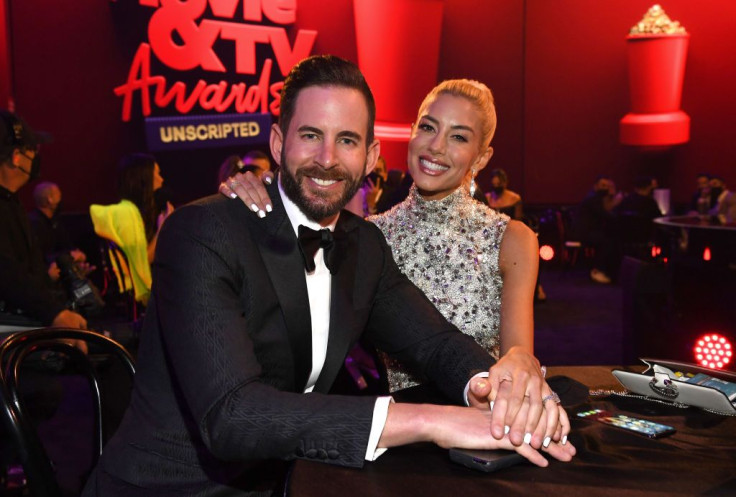 KEY POINTS
Heather and Tarek El Moussa celebrated their first wedding anniversary over the weekend
Tarek said his wife is a machine and a rockstar because she juggles homework, school, trips and more
Heather said they would combine their first anniversary and babymoon since they rarely get days off
Tarek El Moussa and his wife, Heather, gave some updates about their wedding anniversary, and the former "Flip or Flop" star was all praise for his spouse.
Tarek and Heather tied the knot on Oct. 23, 2021. The celebrity couple expecting their first child together celebrated their first wedding anniversary over the weekend. He kept mum on how they would celebrate their marriage milestone but gushed over his wife.
"She's a machine, a rockstar!" he told E! News. "She's juggling homework and school and trips and travel, and then on top of that, she's helping me fix up and flip houses. And then, of course, she's filming 'Selling Sunset' and selling $14 million penthouses. I would say she's a machine."
Meanwhile, the pregnant "Selling Sunset" star gave a glimpse of how they would celebrate the day.
"We actually decided to combine our first anniversary with the babymoon," Heather shared. "It's very rare that we get some days off of filming, and we decided to stay local and enjoy the beauty of where we live here. We're going out on our boat together to just relax and be on the ocean."
Tarek is already a dad of two. He shares daughter Taylor, 12, and son Brayden, 7, with ex-wife Christina Hall. When the children are with them, their evenings are reportedly filled with sports, homework and activities.
"We make sure we're always present," Tarek said. "On the nights we have the kids, we always eat dinner together. We always play games together. We do bedtime together every single night too."
Heather and Tarek confirmed the pregnancy in July amid her in vitro fertilization treatment journey. Heather said finding out about her pregnancy was a "huge shock" because they were in the middle of an IVF treatment and scheduled to transfer an embryo the next fall.
"I think when you least expect it, and there's no stress in your life, the world just brought us what was meant to be. I'm so excited that it happened like this," she said.
Heather considered herself a "bonus mom" to her "incredible children." She and Tarek had no plans to have babies in the early stage of their relationship, but she eventually had a change of heart, and he was supportive.
"But as your love grows more and more and you fall deeper in love with someone, and you build this life together, I started picturing myself having a child with Tarek," she explained to People after confirming her pregnancy. "I started thinking I just wanted to create something with the man that I'm in love with."
Tarek and Heather are expecting a boy. The couple happily shared the sex of their baby at a gender reveal party with their family and friends nearly two weeks after their pregnancy announcement.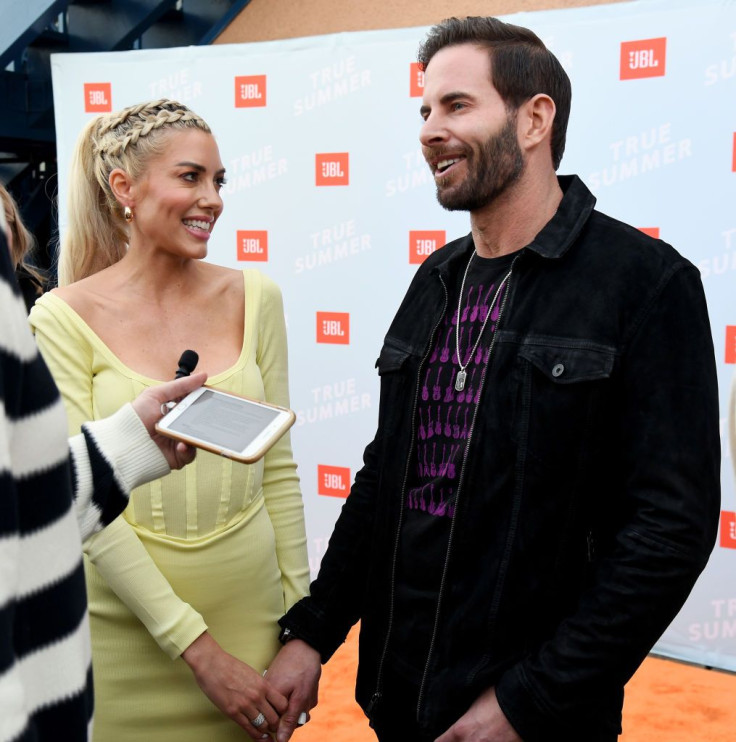 © Copyright IBTimes 2023. All rights reserved.