Christina Ricci On Jenna Ortega's Portrayal Of Wednesday Addams In Netflix Series: 'Modern Badass'
Christina Ricci, who played the iconic Wednesday Addams in the 90s, is pleased with the latest portrayal of the poker-faced character on a hit Netflix series.
Ricci first played the only daughter of the Addams Family in 1991 when she was 10 years old and went on to reprise her character for the 1993 sequel "Addams Family Values." She recently returned to the franchise with the role of Nevermore Academy teacher, Ms. Thornhill on Netflix's "Wednesday," as 20-year-old Jenna Ortega took on the role of the iconic character.
"I knew there would be a comparison between the old 'Addams Family' movies and 'Wednesday,'" Ricci said in an interview with Elle. "That's a natural inclination. But the 'who was a better Wednesday?' thing is unreal."
Ricci praised Ortega's performance and said the young actress was "truly incredible at making Wednesday a modern badass."
The 43-year-old "Pan Am" actress continued, "I loved being Wednesday. I'm very proud of that role. I also think Jenna Ortega is amazing. She is so brave, so cool, and really doing the part justice. Wednesday is her part now...[and] those two things can be true at the same time!"
Ortega recently said in an interview that she did not seek any advice from Ricci in order to avoid comparison between the two versions.
"No I think when she was on set, neither of us said Wednesday [once] to each other," Ortega told MTV News in November. "I don't think she wanted to get in the way of my performance and feel like she was overbearing."
She also said she did not want her Wednesday to be too much like Ricci's portrayal in the '90s.
"And then I felt like I didn't want to pull up something that she did 30 years ago, for one, the sake of my own benefit, but two, I didn't want to rip her off. And I didn't want to be too much like her," Ortega added. "I've never played someone who's been done before. So I think that that was a really interesting thing for me."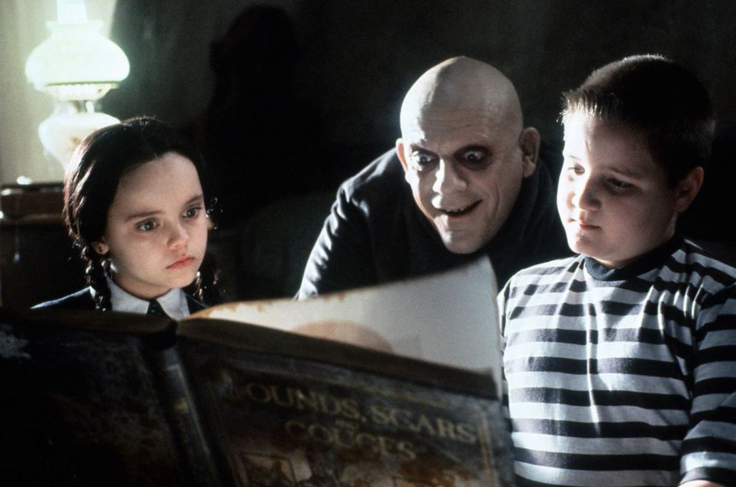 © Copyright IBTimes 2023. All rights reserved.
FOLLOW MORE IBT NEWS ON THE BELOW CHANNELS