Christmas Day Movies 2014: December 25 Theater Releases Include Family Flicks, Satires And Thrillers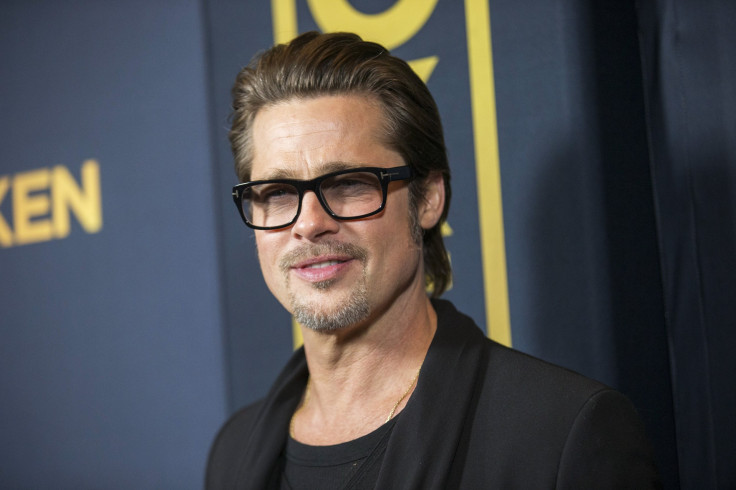 Christmas Day 2014 will see a number of film releases, from a Disney retelling of Grimm fairytales to the gritty true story of the most deadly American sniper in history. Depending on your mood, you could check out a drama like "American Sniper" or "Selma," or a dark satire like "Leviathan." Here's a list of what you'll find in theaters on December 25:
Leviathan: An ambitious nearly two-and-a-half-hour chronicle of Kolia, an everyman living in a small town on the Barents Sea in Northern Russia, who must fight a corrupt mayor who wants to take his land. Kolia employs a lawyer friend, and soon his struggle becomes a dangerous game with everything Kolia loves at stake. The latest film from revered Russian director Andrey Zyagintsev, it won a best screenplay award for its writers at the Cannes Film Festival this year. Rated R.
Unbroken: Angelina Jolie's second film as a director protrays the true story of Olympic distance runner Louis Zamperini's time during World War II, in which he spent 47 days adrift at sea after being shot down over the Pacific, only to be picked up by the Japanese Navy and then spending over two and a half years in Japanese prisoner-of-war camps, where he was treated harshly for his career as an Olympic athlete. Rated PG-13.
Into the Woods: Disney's retelling of a handful of Grimm's fairytales like Jack in the Beanstalk, Cinderella and Little Red Riding Hood all via the tale of a couple who seek to break a spell that the Witch (played by Meryl Streep) has put on them. Other stars include Emily Blunt, Johnny Depp and Anna Kendrick. Rated PG.
American Sniper: The most rugged and rough movie of the season follows U.S. Navy Seal Chris Kyle, the most lethal sniper in the history of the U.S. military, during and after his four tours in Iraq. Kyle faces hardship at home adjusting to a life outside of the military. The film is based on Kyle's best-selling book of the same name. The trailer will tell you all you need to know about the intensity of "American Sniper." Rated R.
Big Eyes: Tim Burton's latest is a biopic of American artist Margaret Keane, played by Amy Adams, whose paintings of children with "big eyes" took the country by storm, all while being credited to her husband, Walter Keane. Walter, played by Christoph Waltz, was the man behind the massive marketing success, but the lie tore apart their marriage and Margaret finally had to prove she was the artist behind the paintings by painting a "big eyes" right in the courtroom. It has a 77 percent favorable rating on Rotten Tomatoes. Rated PG-13.
Selma: The true story of the 1965 Selma to Montgomery, Alabama, marches led in part by Dr. Martin Luther King Jr. The marches were a lynchpin in the civil rights movement in the United States during the 1960s and were capped off by violence at the hands of police and white residents who resisted the activists' calls for an end to systemic obstruction of black voters. Selma was nominated for four Golden Globes: Best Director, Lead Actor in a Motion Picture, Best Motion Picture, Drama and Best Original Song [Glory, by John Legend and Common]. Unrated.
The Gambler: A remake of James Toback's 1974 film of the same name. Mark Wahlberg plays Jim Bennett, an English professor and big-time gambler who tries to balance a relationship with one of his students and a life-on-the-line bet with a notorious gangster. John Goodman plays a loanshark who wants to see Bennett succeed, while Jessica Lange plays his mother, with whom Bennet shares a less-than-perfect relationship. It's recieved split reviews, holding a 58 percent favorable rating on Rotten Tomatoes. Rated R.
The Hobbit: Battle of the Five Armies, December 17: While not a Christmas Day release, the last installment of the Hobbit series continues the tradition of releasing Tolkien films during the holidays. It finds Bilbo Baggins and his company of dwarves in the middle of a massive battle outside the Lonely Mountain with Elves, Men, Orcs, Dwarves and Eagles all fighting for their lives. It's rated moderately favorably on Rotten Tomatoes, but regardless, many Tolkien fans feel it's a must-see. Rated PG-13.
© Copyright IBTimes 2023. All rights reserved.