'Christmas In Toyland' Hallmark Movie Premiere: Trailer, Synopsis, Cast
Hallmark Channel is keeping the festivities alive with the newest premiere in its Christmas in July lineup, "Christmas in Toyland." The film, which debuts July 23, stars Vanessa Lengies and Jesse Hutch.
Fans may recognize both Lengies and Hutch, who have starred in other Hallmark projects before. Lengies starred in the film "Heart of the Holidays," while Hutch appeared in "Chateau Christmas" and the series "Cedar Cove." Both are also known for their roles in Lifetime holiday films, with Lengies starring in "A Date by Christmas Eve," and Hutch starring in both "Inn Love by Christmas" and "A Very Vintage Christmas" in recent years.
The film will also be a treat for fans as this is not the first time Lengies and Hutch have also worked together. The pair both starred in the NBC series "American Dreams," where Lengies portrayed Roxanne Bojarski and Hutch starred as Jimmy Riley.
So what can fans expect from the film? Let's find out.
"When Charlie (Lengies), a data analyst at a large toy store chain, learns the company is planning to transition the business exclusively online, she discovers one of their brick-and-mortar stores is outperforming the rest, and is sent to investigate why," a synopsis for the film reads. "If she can figure out what's so special about this location, she might be able to save hundreds of jobs and keep the magic of the toy store experience alive."
Upon arrival, she quickly realizes why the store is so successful—even if her presence isn't initially well-received.
"At the location, Charlie meets convivial, yet stubborn, store manager Grant (Hutch), whose secret to success is the welcoming atmosphere he creates, making his store a popular destination for the community," the synopsis continues. "When she first arrives, Charlie's analytical approach doesn't sit well with Grant, who has a chip on his shoulder about corporate's way of running things."
However, as they spend time together, they both start seeing a new side to things, and a shared goal of saving the store also blossoms into something more.
"As they bond over their shared goal of keeping the store open, Grant soon discovers Charlie has a secret creative side—designing holiday toys," the synopsis concludes. "With Christmas approaching, Charlie and Grant's time together reminds them of the simple joys of the business they both love. As their feelings for each other grow, they are reminded that growing up doesn't mean losing your dreams."
"Christmas in Toyland airs Saturday at 8 p.m. EDT on Hallmark Channel.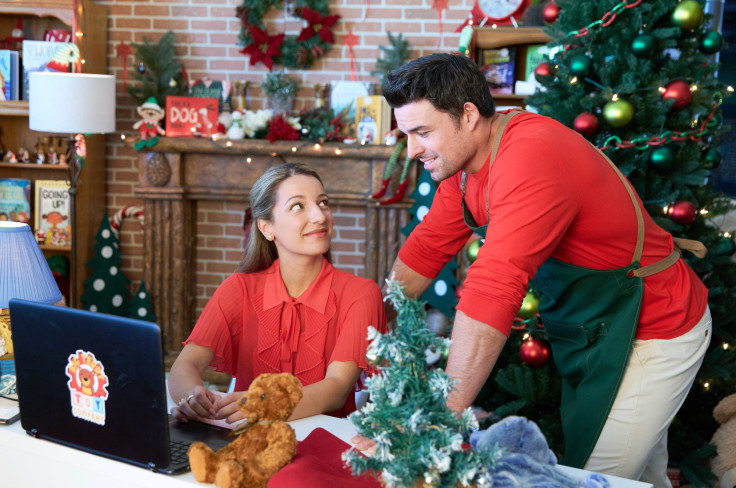 © Copyright IBTimes 2023. All rights reserved.