Christopher Boykin Death Anniversary: Facts To Know About "Rob & Big" Star
May 9 marks the first death anniversary of Christopher "Big Black" Boykin, the beloved American television personality and musician best known for his role on the MTV reality television series "Rob & Big."
Boykin quickly became a household name because of his outlandish humor and quirky skits he continued over the years until his death last year.
To commemorate a year of his passing, here are a few facts about Boykin you might be unaware of:
1. Boykin was born Jan. 13, 1972, in Wiggins, Mississippi.
2. He went by multiple names, most popular ones being Big Black, Big B, BB, and Chris.
3. He became best friends with skateboarder and entrepreneur Rob Dyrdek. The two collaborated in multiple projects including the one which made Boykin a renowned name in the television industry - reality television series "Rob & Big" – where Boykin played Dyrdek's bodyguard, according to the celebrity biography website The Famous People.
4. Although there were rumors the duo had a falling out because Boykin decided to leave the show in 2008 when his girlfriend became pregnant, he later explained in an interview with Graham Bensinger: "It was a strange period because both me and him… I had been a pro skateboarder for years, so transitioning into the mainstream was relatively smooth where for him it was the idea that he was working security two years earlier and how he's on television. I didn't want to be known as Rob from Rob & Big and he didn't want to be known as the sidekick. So that created a lot of tension between me and him."
5. Both of them appeared together again in another reality show called "Fantasy Factory" where Boykin became part of the main cast starting season 4.
6. His skit on "Rob & Big" also led him to score two Guinness World Records, both of which displayed his extraordinary eating abilities. One of them was for peeling and eating the most number of bananas in a minute and the second was for consuming the most number of powdered donuts in less than three minutes.
7. Some of his other endeavors include "Ridiculousness," "Guy Code," "The B-List" and "Sk8 Life." He was also featured in video games such as "Skate" and "Skate 2," both of which were developed by EA Black Box, Famous Births Deaths reported.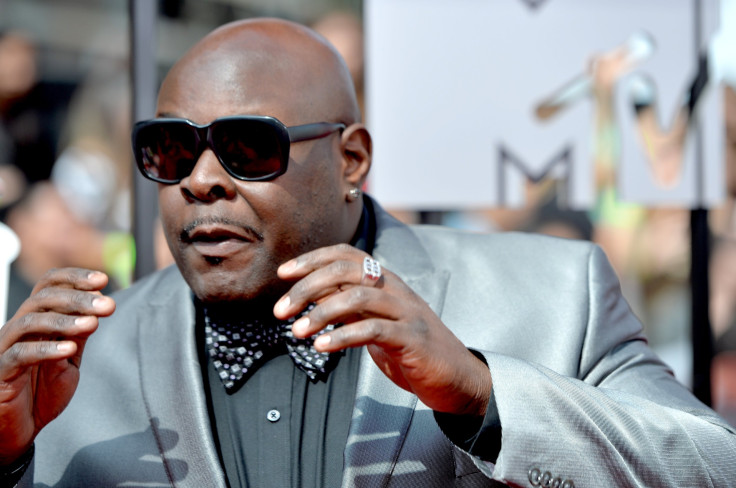 8. He was also a budding entrepreneur. He had his own clothing brand called "Big Black," which he launched in 2007. It featured a variety of t-shirts and hats.
9. He was a judge at the Hooters 2012 International Swimsuit Pageant.
10. Before he started his career in show business, he served in the United States Navy as a chef.
11. He had a net worth of a million dollars.
12. His cause of death was heart attack.
13. After his death, Boykin's ex-wife, Shannon Turley told TMZ last year her former husband was dealing with serious health issues. Prior to his death, Boykin was hospitalized for several days, with doctors monitoring his heart. He already had already had a defibrillator implanted in his chest. When his heart finally stopped, the doctors tried to resuscitate Boykin in vain for half an hour.
14. She also mentioned Boykin was had been living with her in the days leading to his death because of his declining health. The two of them married in 2008 and divorced in 2009. They had a daughter together, Rea Boykin, who was born in February 2008.
15. According to the doctors, although the Boykin had not put down his name in the list for a heart transplant, he was heading toward that direction.
16. Following Boykin's death, Dyrdek wrote on social media: "My heart is broken. I don't want to believe that this is reality. I am so thankful for you."
© Copyright IBTimes 2023. All rights reserved.