Chromebooks Growing In Popularity: Could Google's Web-Based Laptops Threaten Microsoft?
Google Inc.'s (NASDAQ: GOOG) Chromebooks, the line of inexpensive laptops powered by Google's Web-based Chrome OS, are quietly becoming a major threat to Microsoft Corp. (NASDAQ:MSFT) in the laptop market.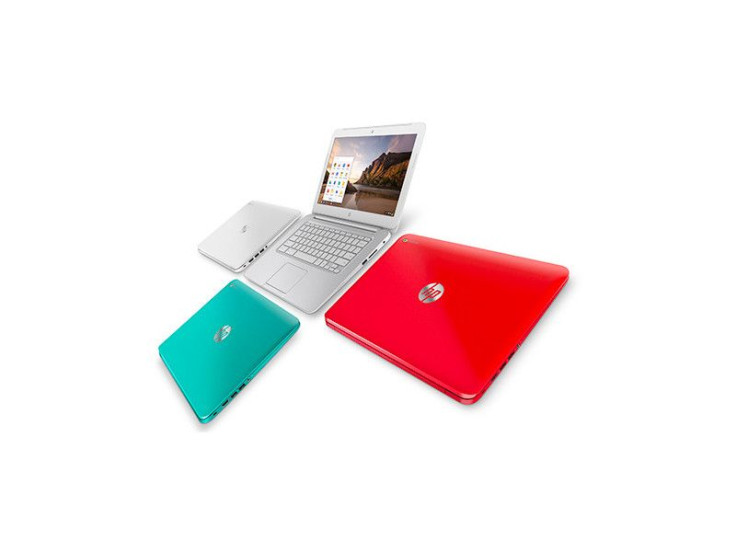 With Lenovo and HP joining the fold last year to produce Chromebooks in addition to the notebook's original manufacturers, Samsung and Acer, Google Chromebooks accounted for 21 percent of all U.S. notebook sales in 2013, according to CNN Money. Chromebooks even outsold Apple Macbooks last year. While Chromebooks still only account for about 1 percent of global notebook sales, Google is confident that their popularity in the States will translate to rapid international sales growth.
No one appears to be more aware of this than Microsoft.
At the end of last year, Microsoft's anti-Google advertising campaign, "Scroogled," turned its sights on the Chromebook. Microsoft enlisted the cast of the History Channel's "Pawn Stars" to call the Google Chromebook a "brick."
Microsoft is experience a period of stagnant PC sales that began when smartphones and tablets began proliferating. Now, Google is increasing the pressure on Microsoft with the introduction of its 13-inch Chromebook 2, which it touts as as a worthy successor to most traditional laptops.
Microsoft maintains that the value of laptops is in their ability to do tasks offline, but the proliferation of free, high-speed Wi-Fi Internet access and the improvement of mobile operating systems are quickly changing that.
As CNN Money pointed out, the real threat to Microsoft from Chromebooks is how they show most consumers that an expensive, high-end laptop simply isn't necessary anymore.
© Copyright IBTimes 2023. All rights reserved.