Cincinnati Is The Best American City For Recreation And Jersey City Is The Worst, Says A New Report From Wallet Hub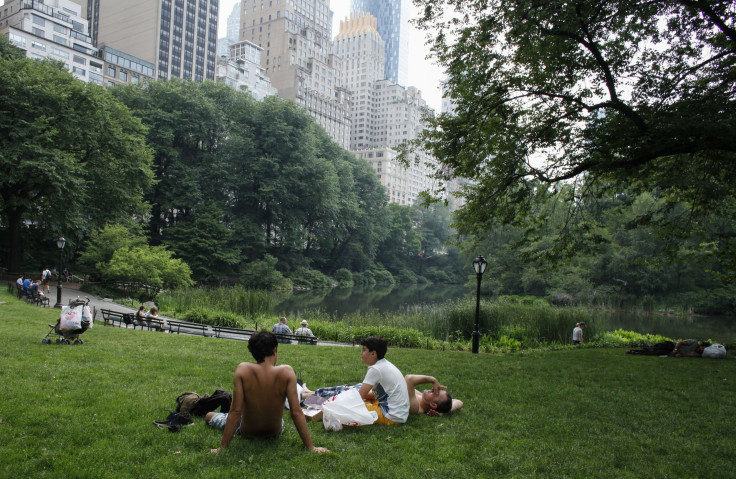 July is National Park and Recreation month. And, no, we aren't talking about the recently ended NBC sitcom "Parks and Recreation" that starred Amy Poehler. This month is about appreciating the benefits of parks out in the real world and venturing outdoors for recreational activities. To that end, WalletHub has released a list of the country's best and worst cities for recreation.
The "2015's Best and Worst Cities For Recreation" report, released on Tuesday, ranked Cincinnati as the best city for recreational activities. Two New Jersey cities, Jersey City and Newark, had the dishonor of being the worst and second-worst, respectively. (Sadly, Pawnee, Indiana, the setting of "Parks & Rec," didn't make the list.)
Among major cities, New York ranked 86th, Los Angeles 70th, Chicago 54th, Philadelphia 47th, Atlanta 13th, San Francisco 52nd, Houston 74th and Dallas 72nd.
WalletHub, a website with the proclaimed mission of helping people make financial decisions, compiled the list to promote the benefits of public spaces and recreational activities for local economies and residents. One hundred of the largest U.S. cities were compared on factors like the cost of movies, the number of music venues and percentage of population with walkable park access. The factors were grouped under four categories: accessibility of entertainment and recreational facilities, costs and quality of parks.
"A basic quality of life requires ample and accessible venues for recreation, helping everyone live healthier and more productive lives," Bill Borle, a professor at the University of Minnesota, said in the report's "Ask the Experts" section, which has academics answering questions about how cities can improve their park situation. "Parks are our communities' living room."
The full report is also has more practical information. For example, WalletHub found that Honolulu had the highest average food costs. And, North Las Vegas, Nevada, has the lowest percentage of parkland in its area, while Anchorage, Alaska, has the most.
Here are the Top 10 Cities for Recreation:
Cincinnati

Omaha, Neb.

Scottsdale, Ariz.

Tampa, Fla.

Boise, Idaho

Orlando, Fla.

Minneapolis

St. Louis

Reno, Nev.

Denver
© Copyright IBTimes 2023. All rights reserved.