World's Cheapest Beer? Try Krakow And Avoid New York City, Hong Kong, Geneva, Oslo And Tel Aviv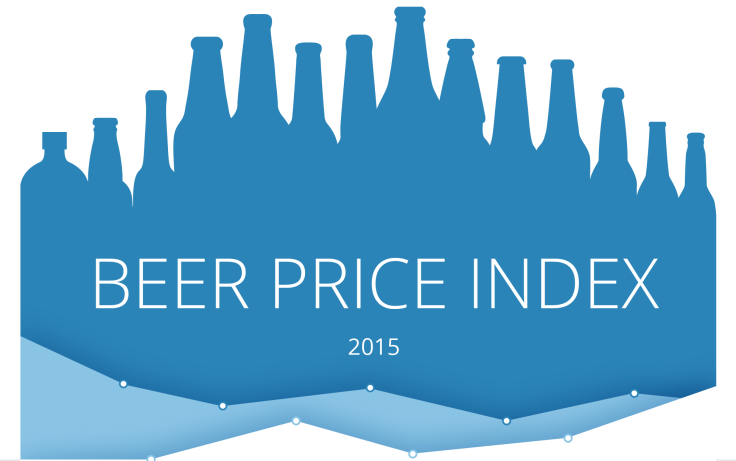 The high cost of living in New York City is a drag, but to make matters worse, you can't even drown your sorrows in beer, because that's expensive too.
In terms of beer price -- perhaps the most important economic indicator of all -- NYC is the fifth-most-expensive city in the world, according to the just-released 2015 GoEuro Beer Index. GoEuro ranked 75 cities from the cheapest to the most expensive based on the price of beer and found Geneva, at No. 75, to be the most expensive. And what about the cheapest? Krakow, Poland, where the average price of a beer (33 cl, from the supermarket or the bar) is $1.66.
According to the index, the average price of a beer in New York City is $5.20, which puts NYC at No. 71. In Geneva, a beer costs $6.32. Essentially, you couldn't get two beers for $10 in either city. The major U.S. city with the cheapest beer was Los Angeles, where beer costs $3.24. (No wonder "Mad Men" icon Don Draper loved California so much.) The other U.S. cities in the index are Chicago (No. 46), Boston (49), San Francisco (55) and Miami (69). The prices in the index are based on the five most commonly imported beers and the main local beer.
Of the 40 cities GoEuro studied in last year's index, New York City was the 27th-cheapest city. GoEuro notes that U.S. cities have become relatively more expensive because the U.S. dollar appreciated against the euro. Last year's most expensive city was Oslo.
The goal of GoEuro's Beer Index is to help travelers make smart spending decisions. "The GoEuro Price Index series furthers this aim by focusing primarily on common expenditures for travelers, aiming to help people better gauge the difference in prices between places around the world," the company's site says.
Here's the entire index:

© Copyright IBTimes 2023. All rights reserved.
FOLLOW MORE IBT NEWS ON THE BELOW CHANNELS