Cindy Busby Discusses Possible 'When Calls The Heart' Return, Daniel Lissing's Departure
Many Hallmark fans know Cindy Busby from the "Unleashing Mr. Darcy" franchise and her other movies on the network, but she was also in a couple of their shows, including "When Calls the Heart."
The actress guest-starred in the final two episodes of Season 4 as Marlise Bennett, the former sister-in-law of Dr. Carson Shepherd (Paul Greene). In an interview with International Business times, Busby revealed that she enjoyed herself so much on the series that she'd like to return on a future date.
"Everyone was really lovely," she said to IBT while promoting her Hallmark movie "Marrying Mr. Darcy" in May. "I would actually really love to go back, that would be so fun."
The last time Hearties saw her character, she was trying to sue Carson for operating on her sister, who died on the table. She then tried to tattle on him to the medical board for unlawfully working on Cody (Carter Ryan Evancic), but decided to leave it all alone when she learned to forgive him and to stop blaming him for her sister's death.
Busby admitted she would like to find out what Marlise is up to now, and that there had previously been a chance to do so. She almost returned to the show for Season 5, but wasn't able to make it work with scheduling, which she said was "unfortunate." Still, she has a "great professional relationship" with Brad Krevoy, who executive produces "When Calls the Heart" and produced her Hallmark movie "Royal Hearts," and "wouldn't be surprised" if they were able to figure out another time for her to come on the show.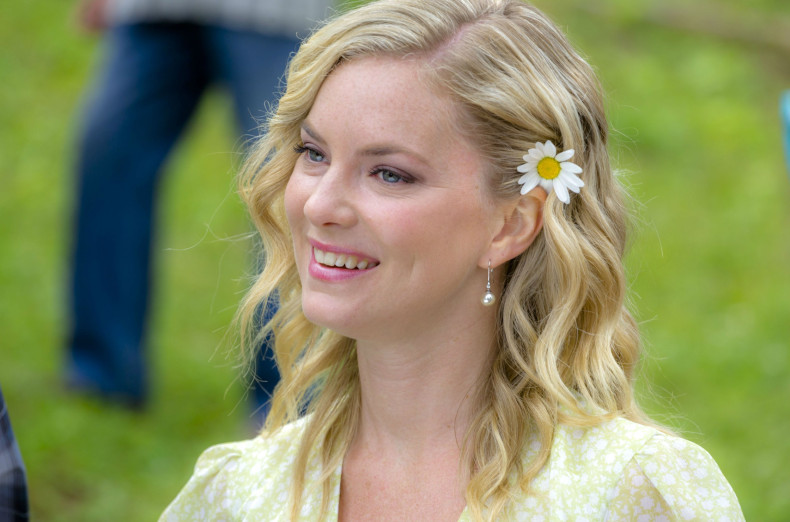 She really hopes they're able to make it work because "the idea of being part of a period piece, like I was, is just so appealing" to her. In addition, she said the set was really fun to be on.
Though she spoke about her own possible "When Calls the Heart" return, Busby also touched on Daniel Lissing's (Jack Thornton) recent departure, after his character was killed off at the end of Season 5.
"I mean, obviously you never want to see any character pass away on a TV show because we're so attached to them, so we don't want to see them go, but at the same time, it offers the story a place to go," she said. "And sometimes actors need to move on and go to different, other work opportunities and sometimes that's just the way it happens and you kind of give a bit more drama to the storyline and offer a bit of change."
"When Calls the Heart" returns with a Christmas movie special later this year and Season 6 is expected to premiere in early 2019.
© Copyright IBTimes 2022. All rights reserved.