Kavan Smith, Pascale Hutton Want These 'When Calls The Heart' Season 6 Storylines
Before "When Calls the Heart" stars Kavan Smith (Lee) and Pascale Hutton (Rosemary) started filming Season 6 earlier this week, International Business Times had caught up with them in June to discuss their wishes for the new season.
The two actors, who play a married couple on the Hallmark Channel drama, were on pretty much the same page when it came to what storylines they wanted for their characters with the topic of kids at the forefront of both of their minds.
"For the last two seasons, I'd thought, 'Kids.' I just think it's fun," Smith told IBT. "I don't think she necessarily has to have kids in this first season, but she could be pregnant, maybe at the same time as Elizabeth [Erin Krakow]. I think there are possibilities there for humor and for warmth and heart."
Hearties learned at the end of Season 5 that Elizabeth was pregnant with her late husband Jack's (Daniel Lissing) baby. They also recently learned that she'll still be pregnant when the "When Calls the Heart" Christmas movie special premieres later this year. Could Rosemary be pregnant at the same time? Smith really hopes so. Not only does he think it would be a "natural place for [them] to go," but also thinks it would make for some "very funny" situations "because Rosemary made such a big stink about not having kids for a while."
While Hutton doesn't outright think Season 6 is the time for Rosemary and Lee to have kids, she does think it's time that they discuss it.
"They need to have the conversation about, 'Are they having kids? Do they want to have kids?' Now they've been married a couple years, do they start a family or do they not start a family? I think we should explore that and see what happens," she told IBT.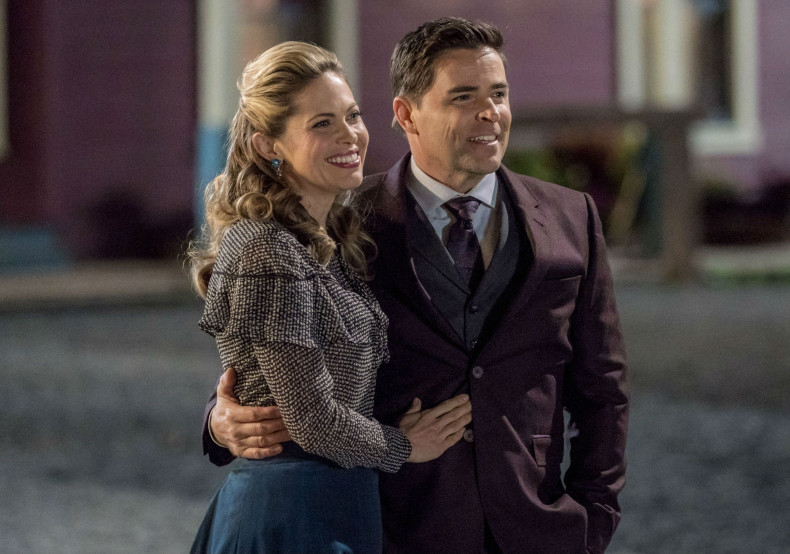 After learning that Smith wants Rosemary to be pregnant, Hutton joked that he only wants that because "he wants to see me in a fat suit," which is why "he's always campaigning for that."
Aside from what she wants for Rosemary and Lee this upcoming season as a couple, Hutton also has a big wish just for Rosemary. She thinks it's time that her character truly finds a way to use her creative talents and find a career that she's overwhelmingly happy with.
"I've always said this, but I think the biggest thing for Rosemary is she's tried many different things to fill that ambitious, creative, performer side of her personality and I don't think she's really found it yet," Hutton said. "She wrote the advice column, she's been playing the piano, she's been singing in the town, she's organizing fundraisers, she's organizing weddings, and now she's designing dresses for a dress shop and I think she throws herself into all of these, and she loves all of them, but I really think the reason she kind of attacks them with so much passion is because she isn't performing, she's not acting.
The actress knows how much her "When Calls the Heart" character loves being on the stage and showing off her theatrical side, which is why she hopes Rosemary's able to find a way to channel all of that, despite being in this "small, little frontier town."
Kids or not and acting gigs or not, Hutton knows "that this season is going to be really fresh and exciting and interesting."
"When Calls the Heart" will premiere a Christmas special later in 2018, and Season 6 is expected to premiere in early 2019.
© Copyright IBTimes 2022. All rights reserved.