Cindy Crawford Talks Ageing In Memoir About Fashion Industry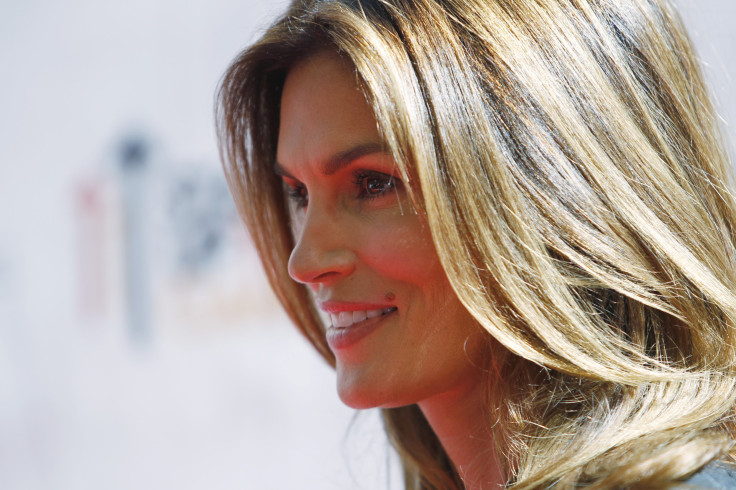 Supermodel Cindy Crawford will touch the big 50 next year in February. She has put down everything in her new memoir that is titled "Becoming" and will release on Sept. 29. In her book, the mother-of-two has opened up about ageing and has also given insights into the fashion industry. She said that she stays away from "magnificient mirrors."
The supermodel, who has been in the industry for over three decades, has talked about ageing. "At times the pressure to live up to the fashion industry's expectations feels overwhelming," she said. The fashion icon went on to describe what she has called "the illusion of Cindy Crawford," explaining that she often feels the pressure to look every inch a supermodel even when she is out and about running errands.
According to Crawford, the fashion industry perceives and portrays the body image in a certain way. But, she said that it is up to the consumers to decide whether they like the pictures and want to purchase a certain product, or refrain from buying it when they do not like a picture.
Crawford said that she is often shocked when she sees paparazzi photos of herself, especially when she spots changes she had not noticed earlier. "Having been a model now for more than 30 years and dependent on my looks for my work, seeing those changes might even be a little bit harder for me," she said.
The star has been very lucky in her career and has been given precious advice from some industry biggies. Legendary photographer Richard Avedon had once told her that liked her face when it did not look too thin. Meanwhile, Dr Jean-Louis Sebagh, renowned cosmetic surgeon had asked her to put on some weight that was not her skinniest and nor her heaviest, and stay just like that.
The supermodel added that she was never one of those girls who could eat whatever she wanted and not gain weight. Crawford said that she told herself to refrain from eating sugar, bread and she ended up thinking about that stuff. So, she struck to the mantra of indulging in her favorite food once in a while and eating healthy rest of the time.
© Copyright IBTimes 2022. All rights reserved.
FOLLOW MORE IBT NEWS ON THE BELOW CHANNELS