Clara Daly's Kindness Towards Deaf, Dumb Airline Passenger Wins Millions Of Hearts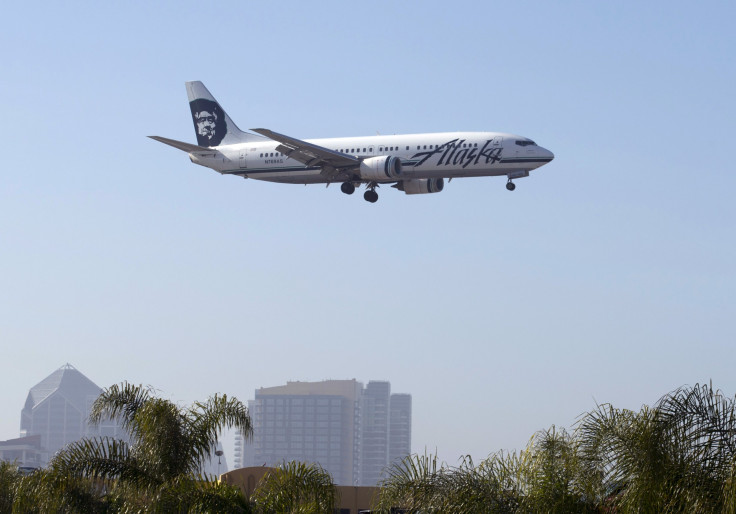 Millions were moved by a story of a teenager who came to the aid of a blind and deaf passenger on board a flight from Boston to Portland, Oregon. Clara Daly, of Calabasas, California, was traveling with her mother last week when flight attendants asked if anyone knew American Sign Language.
The 15-year-old, who had dyslexia, had been taking sign language classes for a year and volunteered to help 64-year-old Tim Cook as he struggled to communicate during the six-hour Alaska Airlines flight. The man was traveling alone and struggling to ask for basic requirements from airline staff. Other co-passengers were also helpful but the teenager's act of kindness moved everyone.
A fellow passenger captured a photo of Clara signing into Cook's hand. The photo was posted on Facebook Sunday and went viral. The post has since received more than 1 million likes.
"For the rest of the flight she attended to Tim and made sure his needs were met. It was fascinating to watch as she signed one letter at a time into his hand. He was able to 'read' her signing and they carried on an animated conversation. When he asked her if she was pretty, she blushed and laughed as the seat mate, who had learned a few signs, communicated an enthusiastic yes to Tim," fellow passenger Lynette Scribner wrote along with photo.
"All of us in the immediate rows were laughing and smiling and enjoying his obvious delight in having someone to talk to. Huge kudos to the flight attendants of Alaska Airlines who went above and beyond to meet Tim's needs."
Cook later told local media KGW-TV that he was "very moved" that Clara came and helped him. He also called Clara an "angel."
Clara said that their chance encounter was "meant to be" and that "for the last hour of the flight we just were talking, having a conversation about life."
Scribner also added in the post: "It was a beautiful reminder, in this time of too much awfulness, that there are still good, good people who are willing to look out for each other."
The latest praise for the airline staff comes at a time when flight attendants behavior with passengers is under scrutiny due to several incidents in the recent months.
Alaska Airlines also shared the heart-warming story on their website.
© Copyright IBTimes 2023. All rights reserved.