'Claws' Season 2, Episode 2 Spoilers: Desna Gets New Order From Zlata
Zlata wants to earn more money from the clinic in this week's episode of "Claws."
According to the synopsis for Season 2, episode 2 of the TNT series, Desna (Niecy Nash) and her crew must come up with an idea to generate more customers for the clinic.
"Zlata (Franka Potente) is putting pressure on us to get the traffic up down at the clinic," Desna tells her girls in a sneak peek from the episode.
After learning about Zlata's new order, Quiet Ann (Judy Reyes) quickly says that she won't be wearing the pill costume she used last season to attract more clients for the clinic. "Well, I'm not putting on that pill costume again. That thing gave me vertigo," Ann says.
"[But] what's really crazy is this Russian renegade we've got running around," Jenn (Jennifer Lyon) tells Desna of Zlata. "Not only did she give you my house, she showed Bryce (Kevin Rankin) a video of me giving hank a rim job."
Polly (Carries Preston) agrees with Jenn. "She is the definition of a classic psychopath," Polly says of what she thinks of their new boss. "She displays an inherent lack of empathy, extreme narcissism, and no evidence of actual human emotion. We are in trouble."
Quiet Ann then suggests hiring a marketing person and putting up billboards to promote the clinic, but Desna doesn't think those stuff actually work. Soon after, Desna asks Virginia (Karrauche Tran) for ideas. But instead of giving one, Virginia tells Desna that she's pregnant with Dean's (Harold Perrineau) baby.
Also in the episode, Ann helps Virginia and Dean get to a very important appointment, which leads to an unexpected moment of joy.
Though Dean appears to be convinced that the unborn child Virginia is carrying belongs to him, Tran revealed in an interview with Hidden Remote that her character isn't quite sure who her child's real father is.
"There's the curiosity of, is it Roller's (Jack Kesy) because it wasn't too long ago that I was messing with him," Tran said. "So yeah, I think it's a growing situation for Virginia to figure out what is her next step. I can't say whether she's having it or whether she's not or what's going to happen, you've just gotta watch."
"Claws" Season 2, episode 2, titled "Cracker Casserole," airs on Sunday, June 17 at 9 p.m. EDT on TNT.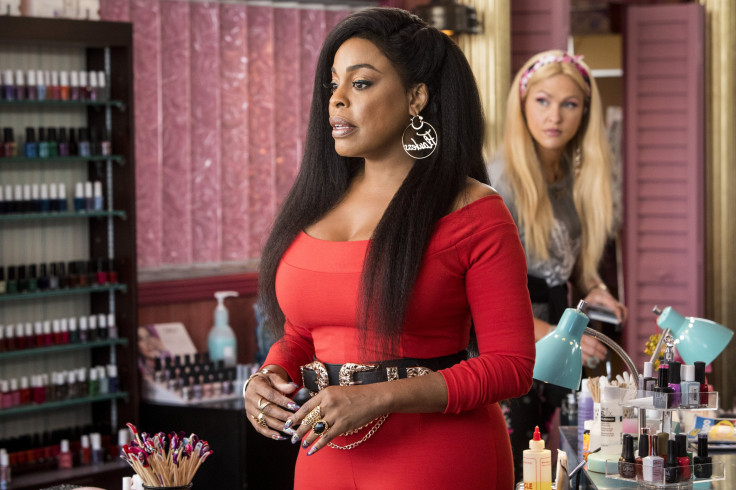 © Copyright IBTimes 2023. All rights reserved.