'Clearly Not Caused By COVID-19': California County Cuts Virus Death Count By 25%
KEY POINTS
411 deaths removed from the tally were "clearly not" caused by COVID-19: Officials
Change in death toll is a result of Alameda County's "alignment" with state guidelines
The deaths that were removed happened "throughout the pandemic": Official
The death toll from COVID-19 in California's Alameda County has been cut by 25%, from 1,634 to over 1,223, after authorities found that some fatalities were not "a direct result" of coronavirus.
The change is a result of Alameda County's "alignment" with state guidelines, the county news release on June 4 stated. It said that the county previously included in its total virus toll any person who was positive for COVID-19 at the time of their death. This broader system was implemented prior to the state's implementation of guidelines for reporting COVID-19 deaths.
Now, it will only include those who "died as a direct result of COVID-19, with COVID-19 as a contributing cause of death, or in whom death caused by COVID-19 could not be ruled out," as per the state guidelines.
Post these changes, the county's COVID-19 death toll changed by about 25% from 1,634 to 1,223, meaning, 411 deaths previously considered to be caused by COVID-19 were removed from the tally.
"When the state implemented these guidelines, Alameda County became aware of the conflicting definitions and made a plan to conduct the update when cases and deaths stabilized," the news release noted.
"It is important to note that earlier adoption of the state reporting definition would not have changed the course of the pandemic, nor would it have affected the key measures, including case rate, test positivity, and hospitalizations, that drove public health responses to the pandemic," it added.
The county did not provide details on what may have caused the deaths of the people who were removed from the tally, but a spokesperson from the county's health agency, Neetu Balram, told The Oaklandside that there were people whose deaths were "clearly not caused by COVID."
Balram further noted that the cases were determined based on the codes entered by county coroners into the state's database for disease surveillance and reporting, CalREDIE.
Dr. Amesh Adalja, an infectious disease expert at Johns Hopkins Center for Health Security, told the outlet that 25% "seems high," noting that he had "never" seen such a big change in a death count in other infectious diseases.
County health officer, Nicholas Moss, said the deaths that were removed happened "throughout the pandemic." Moss said he hopes the county's decision to adjust the numbers will show people that it is dedicated to accurately reporting the impact of the virus, the outlet reported.
To date, Alameda County's COVID-19 dashboard has logged a total of 89,141 cases and 1,268 deaths.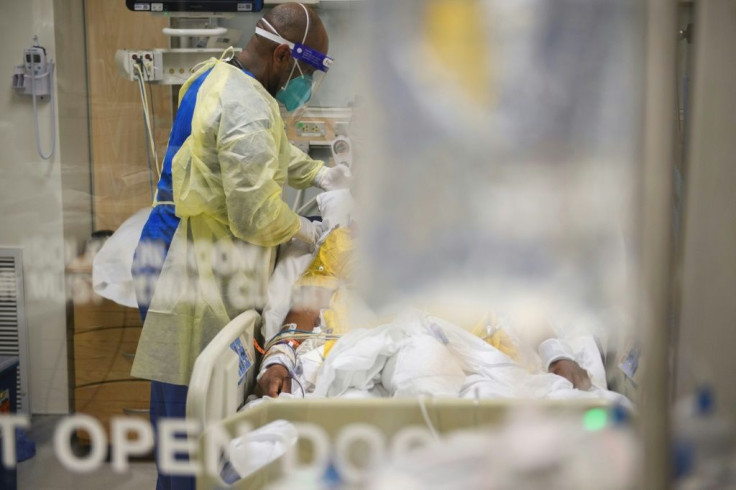 © Copyright IBTimes 2022. All rights reserved.
FOLLOW MORE IBT NEWS ON THE BELOW CHANNELS