Clinton And Sanders Target Their Strongholds In Iowa Finale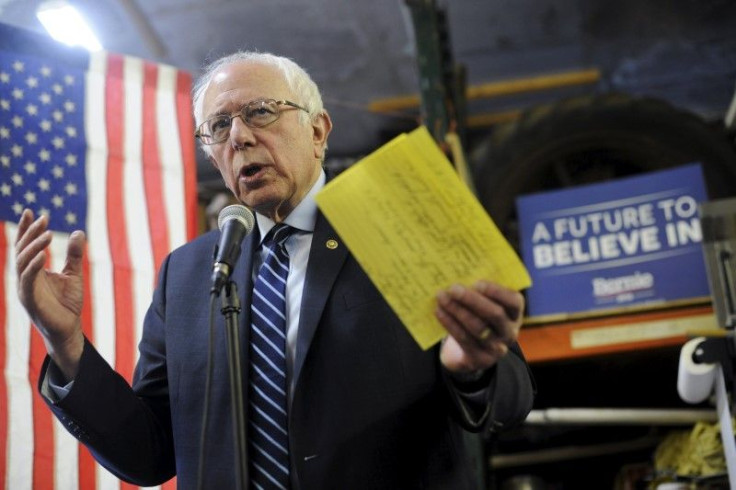 The final countdown to the Iowa caucus results has former Secretary of State Hillary Clinton and Sen. Bernie Sanders making their last pitches to voters. The candidates are just hoping people know how to cast their vote: The online tool designed to easily let voters look up their nearest polling station doesn't recognize newly registered voters, ABC reported on Saturday.
"This problem impacts young people and new caucus-goers the most," said the Sanders campaign's digital director. "As a campaign, we're going to do everything we can to make sure our supporters know exactly where to go on caucus night."
Any threat to pulling in as many young voters as possible is a real concern for the Sanders campaign, as both Democratic contenders are zeroing in on the enclaves of the state most favorable to their messages. For Sanders, that means squeezing college towns and other strongholds of younger men and women, whereas for Clinton it means courting rich, older voters who lean more center than left, the Wall Street Journal reported on Saturday.
The latest poll conducted by Bloomberg and the Des Moines Register show that Clinton carries a slight lead.
The Journal reported that Johnson and Story counties contain college towns and should be Sanders strongholds — Johnson County, home of the University of Iowa and Story County, home of Iowa State. He's been leading by over 30 points in these counties, as voters are younger than the state average and more likely to possess a college degree. Clinton, on the other hand, will likely win the night if she can pull in the votes on the state's southern border among affluent voters.
Both have a shot at Polk County, the state's most populous and delegative -heavy: the average voters is more likely to be educated and young, but the Journal notes that the capital contains a fair amount of Clinton's centrist and establishment Democrats.
© Copyright IBTimes 2023. All rights reserved.