Clinton, Trump Latest 2016 Election Results: Popular Vote Final Tally Depends On Michigan, California, Washington, Utah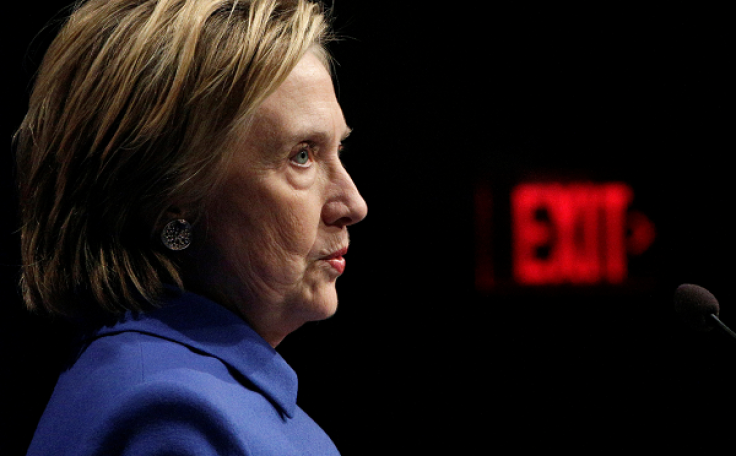 Donald Trump won nearly 60 more Electoral College votes than Hillary Clinton, but the Democratic presidential nominee's popular vote continues to advance over her opponent's as ballots pour in from the last few states to be counted, including Michigan, Washington and Utah. Clinton is ahead of Trump by more than 1.4 million popular votes, tallying close to President Barak Obama's 2012 election results, with 63,045,266 votes to Trump's 61,607,950, according to a Cook Political Report analysis on Friday.
During the 2012 election between Obama and Mitt Romney, Obama won with a total vote of 65,915,795. There's still four million votes to be counted in California and Utah, which could potentially move Clinton even closer to Obama's 2012 total and ahead of Trump by nearly 2 million more votes.
In California, Clinton is ahead by over 3 million votes, while Trump is in the lead by more than 177,000 in Utah. In California, the law requires for final results to be submitted within 30 days of the election. Meanwhile, Clinton is winning by more than 481,000 votes in Washington.
As for Michigan, the state has already deemed Trump the winner, although Clinton is only lagging behind by roughly 11,600 votes. The state's director of elections, Chris Thomas, said there was one Detroit precinct that hadn't been counted until Wednesday afternoon because of a technical glitch. However, he said it is very unlikely that Clinton will come out on top even after all the votes are counted. Wayne County Clerk Cathy Garrett told the Detroit Free Press on Tuesday that there were only 400 votes that had to be counted from that specific precinct, which wouldn't be enough to "change any results."
Counting in all of Michgan's 83 counties will continue until Nov. 22, after which the Michigan Board of Canvassers will make the official winner announcement during a meeting on Nov. 28.
During her first public speaking engagement since her concession speech, Clinton accepted defeat but encouraged American's to continue to push forward and focus on making changes that will benefit the children of the country.
"I know this isn't easy. I know that over the past week a lot of people have asked themselves whether America was the country we thought it was. The divisions laid bare by this election run deep. But please listen to me when I say this: America is worth it. Our children are worth it," she said Wednesday night.
© Copyright IBTimes 2023. All rights reserved.