Clinton, Trump Latest 2016 Election Results: Popular Vote Final Tally Will Put Democrat Well Ahead Of President-Elect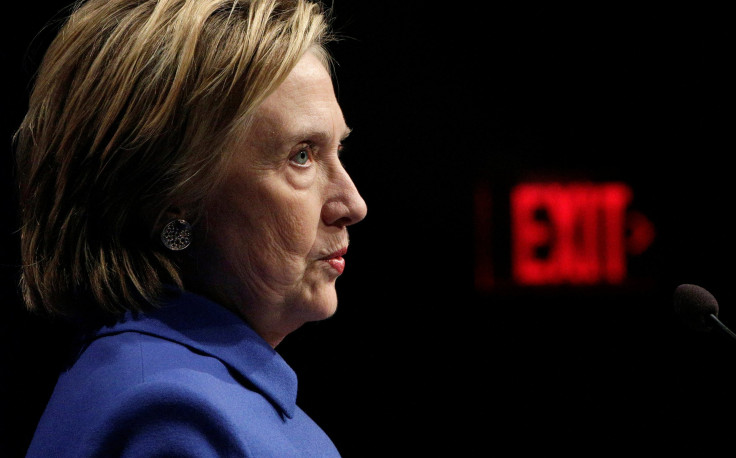 Democratic presidential nominee Hillary Clinton did not win on election night — states like Michigan, Wisconsin and Pennsylvania in her so-called firewall proved to be severely cracked and backed Donald Trump instead. But the latest popular vote count Tuesday showed that while Clinton lost in the electoral college, far more people cast a ballot for her compared to the president-elect.
Clinton has registered some 1.75 million more total votes than Trump, according to a Cook Political Report analysis. As of Tuesday morning, the former secretary of state has tallied 63,757,077 total votes to Trump's 62,004,178. That equates to 48 percent support nationwide for Clinton, compared to 46.7 percent for Trump.
Clinton's popular vote lead has expanded by a few hundred thousand in just one day, which is largely to due to a continued influx of absentee and provisional ballots still being counted in California, USA Today reported. She has registered more than 3.5 million more votes than Trump in California.
Of course, the popular vote doesn't mean much because the United States chooses its president based on the Electoral College. Aided by relatively narrow wins in Midwestern swing states and in North Carolina and Florida, Trump won the presidency with 290 electoral votes, outpacing Clinton at 232.
A handful of Democratic electors, the folks who file traditionally symbolic votes in line with the will of state voters, are attempting to get peers onboard with a plan to vote against Trump and deny him the presidency, Politico reported Tuesday. It remains very unlikely they would be able to convince 37 Republican electors to vote against the president-elect, however, which is what would be needed to send the decision to the House of Representatives. Even if that happened, the majority GOP House could simply then choose to select Trump.
The president-elect has spent much of the two weeks since Election Day embroiled in controversy. A number of his cabinet picks have been accused of racism, including his choice for top strategist, Steven Bannon.
There have also been growing concerns about Trump's possible conflicts of interest in the White House as his adult children, who are expected to run the Trump Organization during the Trump presidency, have been sitting in on meetings with foreign leaders. Trump himself has also reportedly met with Indian business partners during the transition and foreign diplomats are reportedly booking rooms in a Trump hotel in an attempt to curry favor with the president-elect.
It was also revealed by the Washington Post Tuesday that Trump's foundation admitted to violating a rule against "self-dealing," which dictates that a nonprofit leader can't use charity money to "help themselves, their businesses or their families."
© Copyright IBTimes 2023. All rights reserved.