ClubNFT's Tool To Protect Investors' NFTs Rolling Out Early Next Year — CEO Jason Bailey
KEY POINTS
ClubNFT to launch its first backup tool in early 2022: CEO
The solution will be made available free
Says beta testing has laid bare loopholes in NFT storage systems
To say NFTs have exploded in recent months is an understatement, but despite all the assurances that come with its name "non-fungible," the ordinary investor is still left with many questions. Have you ever wondered if NFTs can be lost?
Assurances to the contrary are not enough, considering the record that digital properties have on the security front. So ClubNFT, a startup whose mission statement is "to build the next generation of NFT solutions to help collectors discover, protect, and share digital assets," is offering to develop and launch tools that will give peace of mind to such investors.
But you have to wait a little for that. Co-founder and CEO Jason Bailey said these next-generation tools are in their "discovery" phase, and one of the first set of tools that is designed to provide a backup solution for NFTs will roll out early next year.
Speaking to International Business Times, Bailey said, "We are looking at early 2022 to roll out the backup solution. But between now and then we should be feeding (1,500 beta testers) valuable information about their wallets."
Bailey sais while doing the beta testing, he realized that there are loopholes in the NFT storage systems and only 40% of the NFTs were actually pointing to the IPFS, while 40% of them were at risk - pointing to private servers.
Here is the problem explained: NFTs are basically a collection of metadata, that define the underlying property that is owned. Just like in the world of internet documents, links point to the art and any details about it that are being stored. But links can break, or die. Many NFTs use a system called InterPlanetary File System, or IPFS, which let you find a piece of content as long as it is hosted somewhere on the IPFS network. Unlike in the world of internet domains, you don't need to own the domain to really make sure the data is safe.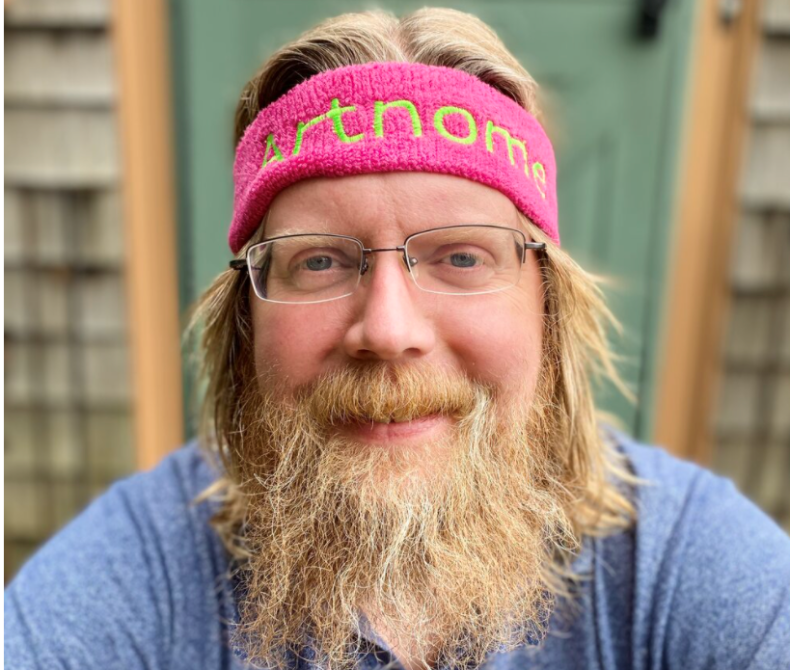 Explaining the problem which the backup tool will address, Bailey said, "When you upload an image to IPFS, it creates a cryptographic hash. And if someone ever stops paying to store that image on IPFS, as long as you have the original image, you can always restore it. That's why we're giving people the right to download the image.
"What a lot of people don't realize is that IPFS is open source software, and it evolves over time. So you actually, even if you have the same image, if IPFS changes, and you upload that image, you might get a different hash, which means your tokens are no longer going to point to it. So not only do you have to keep copies of all the images, but you have to track what version of IPFS was used."
The solution, which the company has said would be available free, will enable collectors to "download the media associated with all their NFTs in a single click to ensure that their NFT investments are safe."
Bailey, an early NFT collector himself, elaborated on that: "So we're going to start with this protection tool solution that will allow people to click a button and download all the assets associated with their NFT collection and their wallet in the exact format that they would need it in to restore it back up to IPFS, should it ever disappear. And we're not going to charge any money for that."
The idea, he said, is that collectors should not have to trust any company; rather they can use ClubNFT's tool, whenever it becomes available, to download the files locally.
ClubNFT on Oct. 28 announced $3 million in seed funding, with several investors joining the funding round, co-led by Galaxy Digital and Galaxy Interactive, with participation from Red Swan Ventures, CMT Digital, Sfermion, Draper Dragon, Richard Entrup, and other angel investors.
It had revealed plans of "building the next generation of tools for NFT collectors, including search, analysis, backup, recovery, appraisal, and curation — all integrated with and complementary to existing NFT marketplaces."
"One of the things that we're doing early around that discovery process, we're building out a tool that looks in your wallet and can see who you collect, and then go a level deeper and see who they collect," Bailey said.
Bailey said that the rest of the tools will process after gathering lessons based on user feedback on the first set of solutions. He, however, seemed positive that the talks of the next set of tools will begin in the Spring of next year as the company has laid a "general roadmap."
Disclaimer: Considering the volatility of the NFT market, experts warn investors to make purchase decisions carefully when it comes to digital assets. The SEC in September issued an alert for investors: "Fraudsters continue to exploit the rising popularity of digital assets to lure retail investors into scams, often leading to devastating losses."
© Copyright IBTimes 2022. All rights reserved.