CNN Ratings Highest Since January With Germanwings Crash Coverage; Disaster No Help For Fox News, MSNBC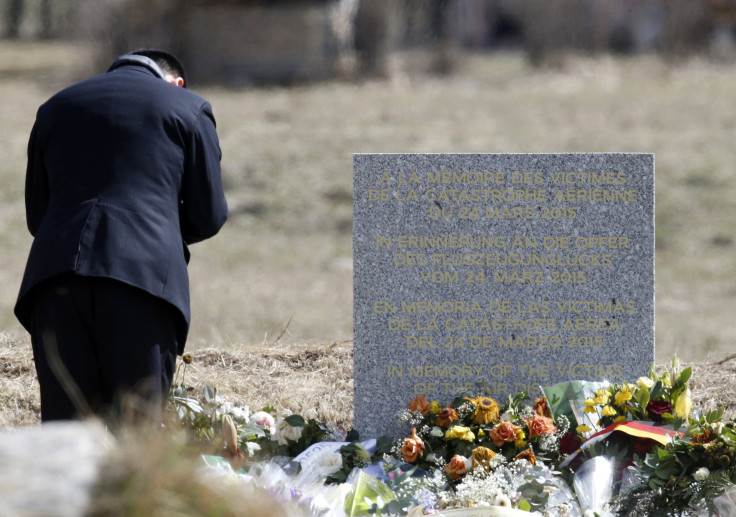 CNN's wall-to-wall coverage of the Germanwings plane that crashed into the French Alps last week provided a double-digit ratings boost, proving once again that airline disasters may be the cable network's greatest asset. For the week ended March 29, CNN averaged 556,000 total prime-time viewers, an increase of 26 percent over 442,000 the week before, according to new data from Nielsen Media.
It was CNN's best week since January, although it was not enough to beat ratings for the same week last year. Coincidentally, that was when CNN was deep into coverage of another airline disaster: Malaysia Airlines flight 370, which went missing on March 8, 2014. The network's obsessive coverage of that incident -- which included commentators speculating on supernatural theories -- attracted much derision in media circles, but the viewership boost helped validate CNN's habit of dedicating entire prime-time blocks to a single news story.
News of the Germanwings disaster broke in the United States on Tuesday morning, with details of the crash and psychological condition of the pilot emerging over the next few days. CNN covered the ensuing details far more exhaustively than its rival stations, Fox News Channel and MSNBC, both of which saw their numbers dip from the previous week. Fox News averaged 1.7 million prime-time viewers last week, compared to 1.8 million the week before. MSNBC averaged 540,000 prime-time viewers, compared to 502,000 the week before.
Quarterly ratings data released Tuesday show that MSNBC's well-known ratings slump continued over the first three months of the year. The left-leaning network saw a 20 percent drop in total day viewers, and a 22 percent drop in weekly prime-time viewers, compared to the same three-month period last year. For the same period, Fox News dipped 3 percent in total day viewers while CNN jumped 22 percent. Fox News has been the most watched cable news network for 159 consecutive months.
MSNBC is reportedly planning a massive shake-up to combat its dwindling numbers, but those efforts come against broader industrywide challenges. With DVRs proliferating and viewers migrating to other forms of media, viewership is declining across all categories of television. Research released by MoffettNathanson earlier this month showed cable ratings as a whole tumbled 9 percent in 2014, triple the decline seen the previous year.
Christopher Zara is a senior writer who covers media and culture. News tips? Email me here. Follow me on Twitter @christopherzara.
© Copyright IBTimes 2023. All rights reserved.