CNN Republican Town Hall Live Updates: Donald Trump, Jeb Bush And John Kasich To Face Off In South Carolina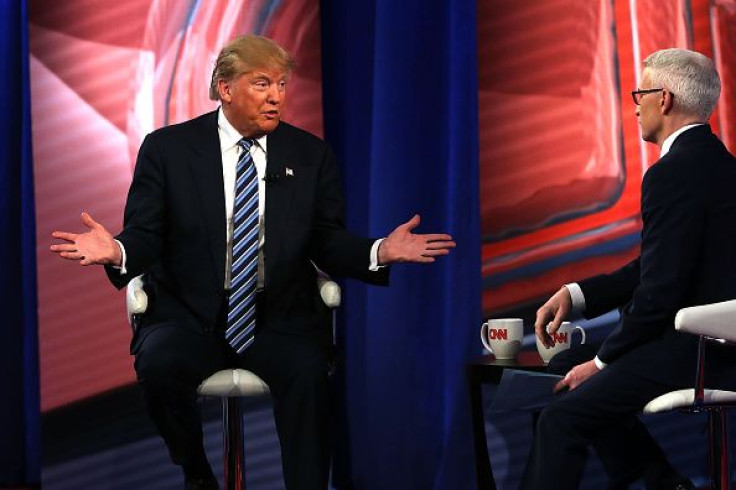 UPDATE: 10:31 p.m. EST -- Republican front-runner Donald Trump is not one to back down from a fight, but he appeared to be willing to fold at the CNN town hall Thursday when confronted about his clash with Pope Francis. The businessman responded to the Roman Catholic Church leader's comments that Trump is not a Christian if he wants to build a border wall between the United States and Mexico.
"I don't like fighting with the pope," Trump said at the Columbia, South Carolina, event, adding: "I think he was given false information."
Texas Sen. Ted Cruz did not get off as easy. Earlier in the week, Trump sent Cruz's campaign a cease-and-desist letter for running an attack ad about Trump's past views on abortion. "He holds up the Bible, but then he lies," Trump said.
The real estate mogul defended his decision to take legal action. "I like to send letters," Trump said.
Trump said he would take similar actions while president when it comes to entire countries. "I would send them to China," he said. "I would send them to other countries to stop ripping us off. ... Maybe I would do it with my mouth."
Many sitting in the audience Thursday said they were undecided, but all three candidates did not take any sizable steps away from their message to sway voters. Independent voters in South Carolina may vote in either party's primary, but not both.
UPDATE: 9:52 p.m. EST -- Former Florida Gov. Jeb Bush defended his viral tweet of a gun inscribed his name before pivoting to discussing the importance of protecting the Second Amendment at the CNN town hall Thursday in Columbia, South Carolina.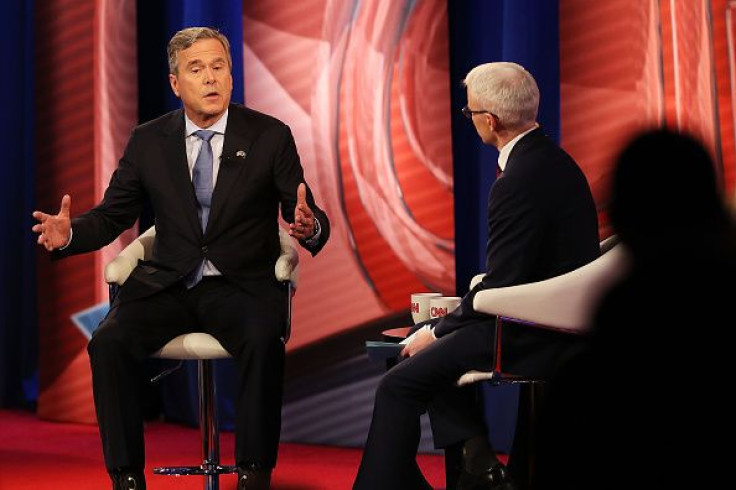 "I received that gun [as] a gift," Bush said about the gun presented to him at FN Manufacturing, a high-security firearm company in Columbia, South Carolina. "I was with workers that were concerned about economic security."
Bush received backlash on social media Tuesday after he posted a photo of the gun, simply captioned "America." The former Florida governor said Thursday he wants to protect law-abiding citizens who have concealed-weapons licenses, and instead require minimum sentences for people who commit a crime with a gun. President Barack Obama's push for gun control reform is "trampling on the Constitution," he said.
His mother, former first lady Barbara Bush, was in the audience of the CNN town hall forum, but it was reflecting on his father, President George H.W. Bush, and his legacy that almost brought him to tears. "I decided if i could be half the man my dad was, it would be a pretty good goal," he said.
But he implicitly criticized his father's presidency when he was asked about appointing a Supreme Court justice. Bush said he would appoint someone with a proven record, name-checking former Supreme Court Justice David Souter, who his father appointed. Bush said he would want to avoid the appointment of someone like Souter who "wandered away" from conservative values "pretty quickly."
UPDATE: 9:06 p.m. EST -- While at a Republican town hall Thursday evening, Ohio Gov. John Kasich told moderator Anderson Cooper of CNN to file him in the "pro-pope column," responding to Pope Francis' criticism of GOP front-runner Donald Trump's plan to build a wall along the U.S.-Mexico border.
But Kasich said he supported Trump's call to erect a wall between the United States and Mexico to prevent undocumented immigration. "We have a right to build a wall, but let me tell you, we have too many walls," he said. "We need bridges between us if we're going to fix Washington."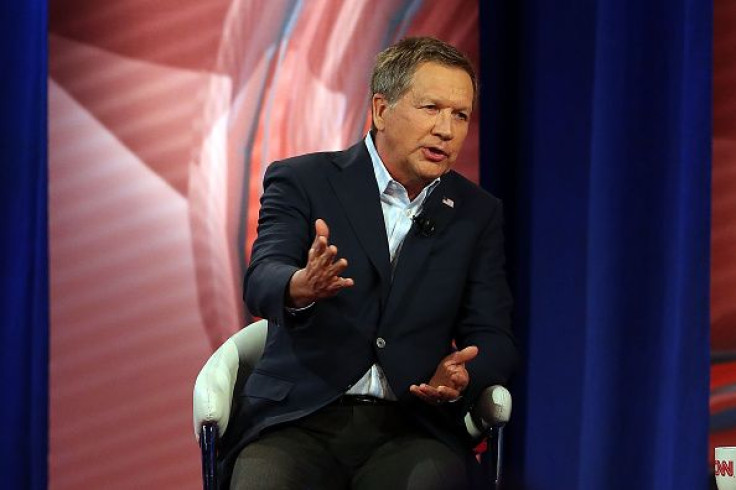 The CNN-hosted event got underway about 40 minutes after its scheduled 8 p.m. EST start. Cooper told the audience that the town hall was waiting on Kasich.
Kasich also spoke strongly about the need for sweeping reform of sexual assault and violence cases on college campuses. He said students need access to rape kits. However, he noted that the issue would be primarily the responsibility of the state governments. "It doesn't mean a president can't speak out on these really significant moral issues," he said.
Original story:
The second batch of Republican candidates will sit down Thursday evening to answer questions from voters in Part 2 of CNN's town hall forum. GOP presidential hopefuls Donald Trump, former Florida Gov. Jeb Bush and Ohio Gov. John Kasich will make appeals to South Carolina voters as they head into the state's Republican primary scheduled for Saturday.
Each candidate will have the stage to themselves when they appear at the three-hour event at 8 p.m. EST. In the town hall's first segment Wednesday, retired neurosurgeon Ben Carson, Texas Sen. Ted Cruz and Florida Sen. Marco Rubio sat down to answer a mix of policy and personal questions in Greenville. Rubio revealed he was a fan of electronic music, while Carson shared that he plays pool when he wants to relax.
The format of the forum prevented candidates from interrupting one other, but that did not stop political attacks from popping up at the Wednesday town hall. Cruz said he "laughed out loud" when he heard that Trump sent his campaign a cease-and-desist letter regarding an attack ad they ran about the businessman's position on abortion rights. Throughout the week, the two have leveled attacks at each other while campaigning in South Carolina. Trump has repeatedly called the Texas senator "a liar" at his rallies.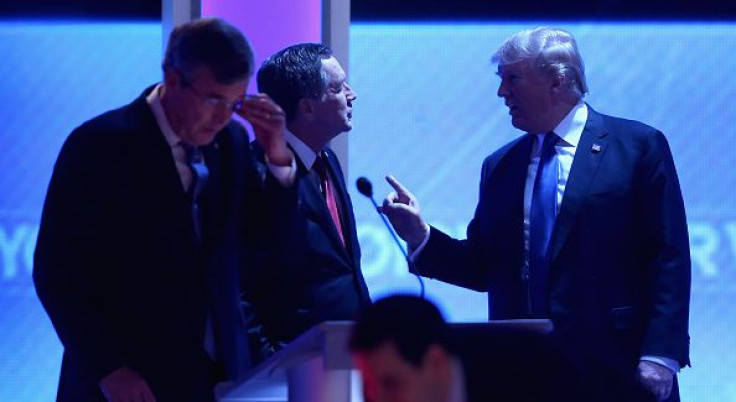 Trump is the GOP front-runner in South Carolina, but Cruz is second to him in the polls. CNN's latest poll, released Tuesday, showed Trump received 38 percent of support from Republican primary voters in the state, while Cruz showed 22 percent backing.
CNN host Anderson Cooper moderated the Wednesday town hall and will return again Thursday evening to sit down with Trump, Bush and Kasich.
MSNBC will host a competing town hall for the Democratic candidates Thursday evening at 9 p.m. EST. South Carolina is scheduled to hold its Democratic primary Feb. 27.
© Copyright IBTimes 2023. All rights reserved.