Coast Guardman Bites Daughter, Friends While 'Play Wrestling'; Licks Leg Of One Kid: Investigator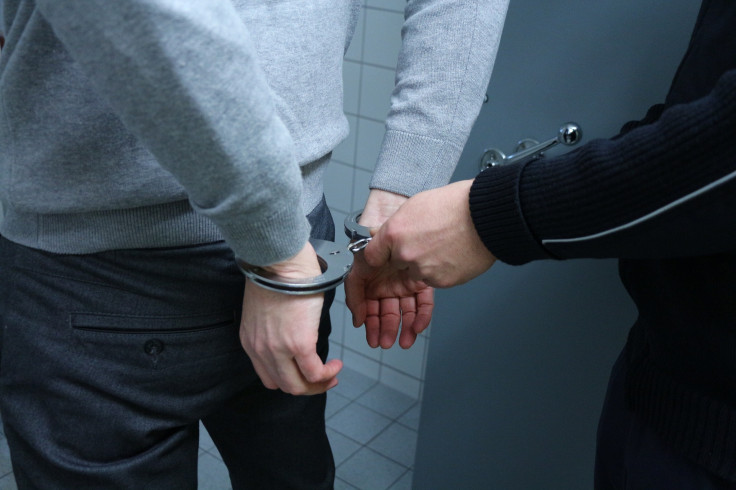 KEY POINTS
A Florida man bit his minor stepdaughter and her two friends during a Jan. 21 sleepover
The 29-year-old Coast Guard member also made multiple "weird" sexual comments
He has been arrested and is scheduled to appear for his arraignment on Tuesday
A 29-year-old Florida man serving in the United States Coast Guard (USCG) was arrested after he bit three pre-teens, including his stepdaughter, during a sleepover, documents showed.
Petty Officer Third Class Craig Alan Hucker, an electronics technician aboard the USCG cutter Thetis, was taken into custody on Jan. 23 and charged with three counts each of felony child abuse and misdemeanor battery, according to court records reviewed by Law & Crime.
Hucker exhibited "inappropriate" behavior during a sleepover her stepdaughter hosted on Jan. 21, documents showed.
The minor was "play wrestling" with two of her friends that day, which involved "play hitting" and "play biting," police said.
"[A victim] stated that Craig joined in on the wrestling match and bit [redacted] and [redacted], and pointed to the back of her right thigh, just below her buttock," an affidavit of probable cause stated.
Hucker, whose wife was away in Michigan at the time, also licked one of the children's legs, the victim claimed.
He allegedly made multiple "weird" sexual comments to the girls as well.
Hucker commented on the bathing suit one of the girls wore before they went in the pool, saying, "bad things can happen to girls when they wear such revealing clothing," the children told investigators.
He also insisted on speaking with them about "pet play" and "furry's" (sic), with the victims claiming he was "sexualizing them."
"[Redacted] stated that [Hucker] was talking about 'butt plugs' and that's how they keep the tails where they are. [Redacted] stated that [Hucker] told them that 'furrys' (sic) are when people stick tales (sic) in their butts," the affidavit read.
The girls tried to change the subject, but Hucker "just kept talking" about furries, they claimed.
"Furries are individuals who are especially interested in anthropomorphic or cartoon animals" who create identities of anthropomorphic animals for themselves, according to a study published in the National Library of Medicine.
After the three girls left home, one of them asked Hucker's stepdaughter about "the most pervy thing" he had ever done to her, to which she replied by saying that the USCG member had "touched her inappropriately" when she was younger.
"[The investigator] asked [the victim] where [Hucker] would touch her, and she motioned to her chest with her left hand. [The victim] stated, 'like here and here,' and pointed to her chest and vaginal region," the affidavit stated.
Such incidents occurred when Hucker's stepdaughter was as young as 7 or 8 years old, the Military Times reported.
One of the victims shared what had happened during the sleepover with her mother, who then reported the allegations to the Key West Police Department.
Hucker denied participating in the victims' wrestling, biting any of the girls and discussing butt plugs with them.
However, he "did not have an answer" when asked why all three minors had the same allegations against him.
All three of the girls had at least one visible bite mark on them, according to police.
The USCG is "fully cooperating with the appropriate authorities in support of the investigation," a spokesperson for the service said in a statement.
Hucker is scheduled to appear for his arraignment on Tuesday.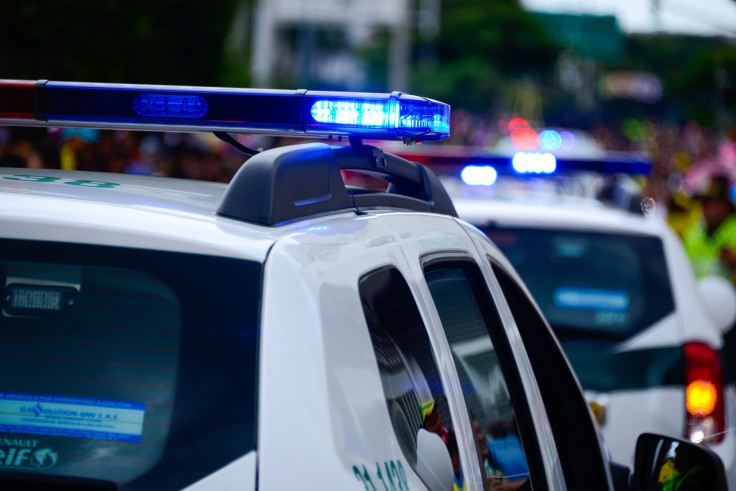 © Copyright IBTimes 2023. All rights reserved.