Cocaine Anonymous To Hold Annual Convention For Sobriety In Las Vegas This Year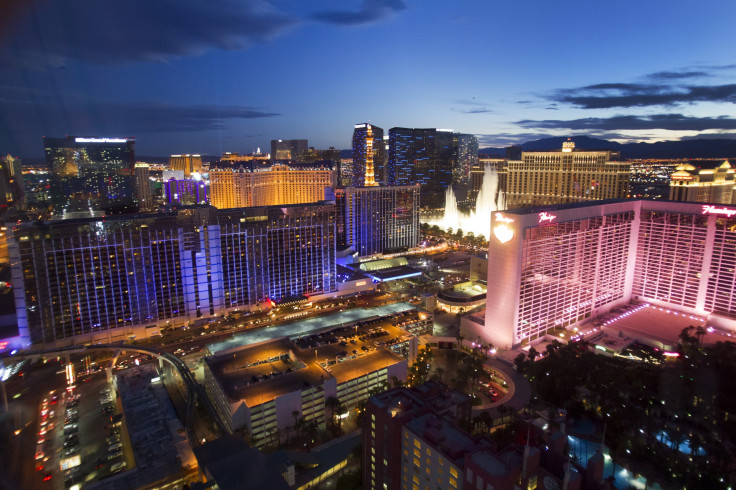 It looks like the minds behind Cocaine Anonymous will put their participants to the ultimate test this year. The 31st annual Cocaine Anonymous World Service convention will be held in Sin City itself – Las Vegas.
The city, which is renowned for its party atmosphere, gambling and ability to accommodate pretty much any vice one might have, will host hundreds of recovering cocaine addicts at Harrah's casino and hotel this month for a convention surrounding all things "sobriety." The controversial setting of the event is no accident. CA wants to show that its 12-step program works by putting participants right in the heart of Vegas and hoping for the best. Although tempting people in recovery may seem odd, CA is confident in its approach.
"We absolutely insist on enjoying life," the Cocaine Anonymous website reads. Events will include golf, hiking, a tour of the Hoover Dam and many variations of meetings and support groups for those who have either successfully gone through the program or those currently struggling.
"That's right, a proud fellowship of recovering drug addicts will soon converge on the most sinful of all cities May 21-25," a press release for the event reads (via the Independent). "We are opening our doors Friday the 22nd at 10 a.m. to members of the media who might be interested in doing a story on the event."
Despite the tone of levity, the group seems to think this is the perfect way to spread awareness of its program for those who are struggling with addiction to cocaine, crack or other mind-altering substances.
"We believe that many people outside of Cocaine Anonymous are very concerned about the serious problem of drug addiction," the release continues. "We hope that you will find this an excellent opportunity to find out how a large (and growing) number of people have learned to help each other to recover from drug addiction, and to live a more spiritual, happy and fulfilling life 'one day at a time.' "
Only time will tell if this venture will be the banner for sobriety success that CA is hoping for, or go down as one of the group's biggest mishaps.
© Copyright IBTimes 2023. All rights reserved.