'Code Black' Season 3 Promotes Moon Bloodgood To Series Regular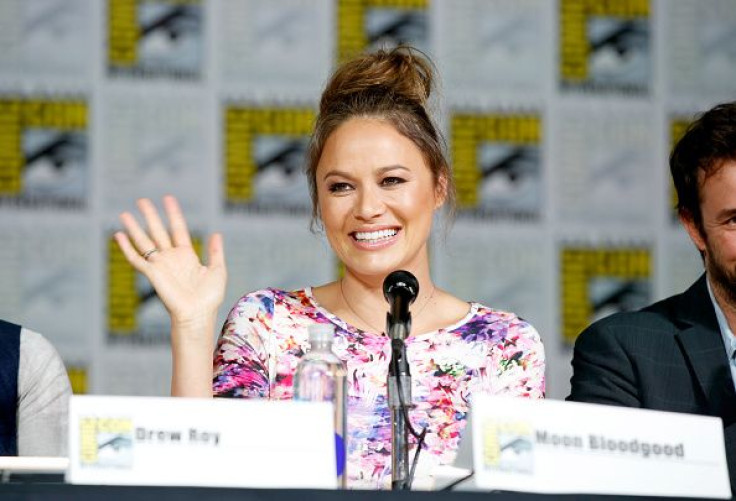 "Code Black" Season 3 recently upped Moon Bloodgood's status to series regular.
According to TV Line, Bloodgood, who was cast in the CBS medical drama in June, will be playing the role of a Los Angeles paramedic named Rox Valenzuela. Rox will be working very closely with Dr. Willis (Rob Lowe). In Season 2, Lowe's character was introduced as one of the newest doctors at Angels Memorial Hospital.
In Season 3, Dr. Willis will shift his focus to field medicine so he will always be on board a helicopter or an ambulance instead of working at the hospital. Rox will be his ride-along partner and will become a full-pledged member of "Code Black" Season 3 starting in episode 4.
Meanwhile, "Code Black" Season 3 experienced other major cast shakeups in the months leading up to its fall premiere. In July, "Scream" actor Tyler Perez was tapped to play the recurring role of Diego, a rich and privileged man who has been handed everything all his life including his first-year residency at Angels Memorial. Diego will be involved in some controversies, especially when the other residents find out that the hospital allowed him to film a documentary of his experiences.
"Nashville" alum Chaley Rose will also guest star in the premiere of "Code Black" Season 3 as a smart resident named Pepper. Based on her knowledge, Pepper could easily become a resident at Angels Memorial; however, it seems that she is not prepared for the intensity of the busiest ER in the nation, according to TV Line.
If there were two new cast additions in "Code Black" Season 3, there was also one departure. Malaya Pineda (Melanie Chandra) will not return in the upcoming episodes. Pineda has been part of "Code Black" since its inception in 2015.
In other news, CBS made the decision to renew "Code Black" Season 3 in May after rumors swirled that the Marcia Gay Harden-starrer will be axed after Season 2, according to Entertainment Weekly. At the time, CBS also renewed "Blue Bloods," "Criminal Minds," "Hawaii Five-0," "Scorpion," "NCIS" and more. Unfortunately, "2 Broke Girls" and "The Great Indoors" did not make the cut.
© Copyright IBTimes 2023. All rights reserved.