CoffeeZilla Slams Logan Paul Anew, Says His 'Scam Isn't Over'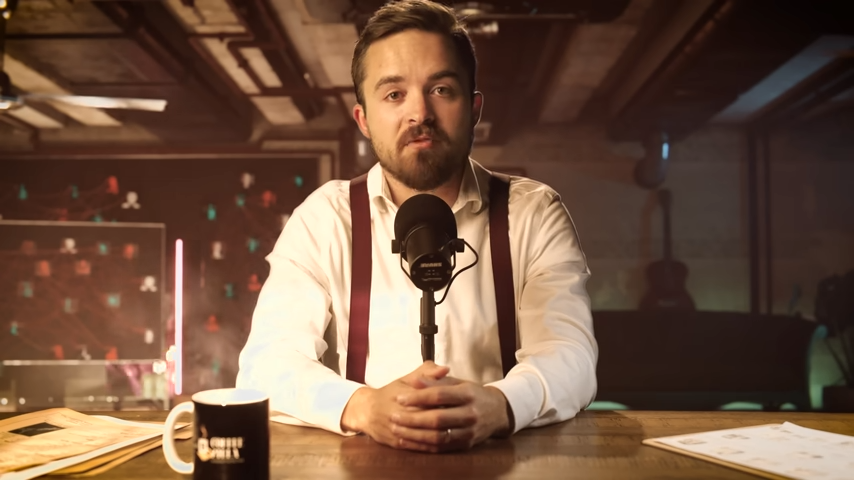 KEY POINTS
CoffeeZilla is once again asking Paul to take responsibility and make good of his promise
In January, Paul released a three-step CryptoZoo plan to refund investors
CryptoZoo is the unreleased yet controversial play-to-earn (P2E) game Paul founded
American YouTuber and crypto journalist Stephen Findeisen, more popularly known as Coffeezilla, hit social media personality Logan Paul once again and alleged that the "scam" of the social media personality and professional wrestler "isn't over."
The self-proclaimed internet detective called out Paul in a recent tweet, reminding him of what he promised to investors of the NFT game project CryptoZoo.
"Hey Logan, was promising $1.8 million in refunds to CryptoZoo victims, and 6 months later not paying "another masterclass in marketing," the YouTuber said, adding that he is "asking for all the people who got scammed by you and the criminals you hired."
Six months ago, CoffeeZilla exposed Paul and others involved in the CryptoZoo fiasco on his YouTube channel.
The professional wrestler initially threatened to sue CoffeeZilla but eventually thanked him and promised a $1.8 million fund to the affected victims.
Now, the internet detective revealed in his YouTube video that "Paul has not paid back his victims. He hasn't talked about it since he first announced he was going to pay them back. And what's worst of all, he doesn't seem to have a plan in place to refund anyone."
CoffeeZilla also disclosed that while he has been constantly asking Paul's camp for an update in regard to the refunds, he has not received any replies, except from the professional wrestler's criminal defense lawyer who told him that they are still working to "evaluate the best way to achieve this goal."
The crypto journalist noted that the response from Paul's camp was "worse" and lacked details about the plan and timeline of the refund. It seemingly was the kind of "statement you say when you have no plan or you are stalling," CoffeeZilla said.
He also asked Paul to "just please pay the people back what you owe, give them a real timeline, a real plan, and then we can all go back to pretending you've changed."
In a three-step video detailing how he would refund CryptoZoo investors, Paul mentioned that along with his manager Jeffrey Levin, they would burn their $ZOO (the governance token of the Zoo universe) so that neither could profit from those tokens.
Apparently, this did not happen since the wallet ending in 0x6D, which was used to burn the 1.5 billion Zoo following the first release of the NFT, has been inactive since March 2022.
Aside from the burning of ZOO tokens, Paul also shared that he would personally commit 1,000 Ethereum (ETH) as part of the rewards program, so angry investors could burn their Non-Fungible Tokens (NFTs) to get back 0.1 ETH or around $150 mint price.
"$1.8M in refunds 'for those who do not want to wait'. $0 delivered. Good marketing Logan," CoffeeZilla said in another tweet.
© Copyright IBTimes 2023. All rights reserved.