Logan Paul Flakes On Plan To Sue Influencer Coffeezilla, Says He's 'Taking Accountability, Apologizing'
KEY POINTS
CryptoZoo is an online game built on the Binance Smart Chain
The game shares a similar concept with the popular play-to-earn game 'Axie Infinity'
Before the game officially launched, some members of Paul's team sold their coins to rake in millions
Social media star Logan Paul deleted his video where he slammed and threatened to sue popular internet sleuth Stephen Findeisen, more popularly known as Coffeezilla, and said that he will instead take accountability, apologize and come "forward with a plan in the near future."
Earlier this month, the social media star, who is at the center of the controversy surrounding the upcoming game CryptoZoo, uploaded a video on YouTube where he threatened to file a defamation case against Coffeezilla after the latter uploaded a three-part series centered on Paul and his controversial venture into the web3.
Paul did not mince words slamming the internet sleuth last week when he addressed Coffeezilla, saying, "Although you didn't verify any backgrounds, substantiate any evidence, took multiple criminals' words as truth, and broke laws, you still published the defamation." He threatened the YouTube journalist with legal action for "defamation," adding that he will need a good lawyer.
But it seems that Paul is now singing a different tune, simmering down and withdrawing his threat of filing a defamation lawsuit against the YouTuber.
In a tweet shared by Coffeezilla last Friday, he mentioned that Paul reached out to him and said that "he's deleting the two responses, and is dropping the lawsuit threats."
The YouTuber also said he believes Paul is "making a 3rd response" and hopes that "this time he takes accountability and refunds the victims of CryptoZoo. That's what matters."
Moreover, Coffeezilla shared a screenshot showing a message from Paul in the CryptoZoo Discord, confirming he had deleted the video, which had his response to the YouTuber's three-part series about him.
"Hey all, [I] just wanted to update you. I deleted my initial response to Coffee's series," Paul said, adding that his response "was rash and misaligned with the true issue at hand, so I called him today and apologized."
The social media star also shared in Discord that "the war is not with Coffee. In fact, I'm grateful he brought this to light. I will be taking accountability, apologizing, and coming forward with a plan in the near future. Thank you all for believing in this project & sticking with me. I know it's been bumpy but your support is everything to me and I will make this right."
Announced in 2021, CryptoZoo is an online game built on the Binance Smart Chain, where players purchase eggs to hatch them into hybrid animals, which would give players passive income for years via Zoo tokens.
The game has a similar concept to the popular play-to-earn game "Axie Infinity," but before it officially launched, some members of Paul's team sold their coins to rake in millions while other investors also put their money in the game and lost their funds.
CryptoZoo has no release date yet and investors who have lost their funds to the game have no idea what the team plans to do next.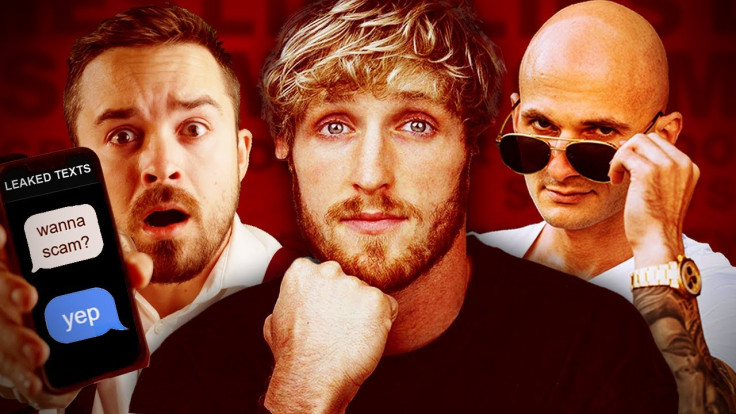 © Copyright IBTimes 2023. All rights reserved.