Coffeezilla's Exposé Pushes Logan Paul To Release CryptoZoo Recovery Plan
KEY POINTS
Logan Paul shared a video in which he apologized to CryptoZoo investors
He unveiled a $1.5 million three-step recovery plan for the P2E game
Paul also then about a rewards program to refund disgruntled investors
Social media star Logan Paul has unveiled the recovery plan for the unreleased yet controversial play-to-earn (P2E) game CryptoZoo following the three-part exposé uploaded by internet sleuth and YouTuber Coffeezilla.
Paul apologized to CryptoZoo investors in a video posted on Twitter over the weekend. In the same clip, he also revealed the $1.5 million three-step recovery plan for the P2E game and a rewards program to refund disgruntled investors.
The plan includes burning his and co-founder Jeff Levin's CryptoZoo token holdings to prove that they would "have no financial upside" in the game and for the token to get more value, presumably following the economic principle of lowering the supply to spike the price of the product in case there is a demand.
Aside from the burning of ZOO tokens, Paul also shared that he would personally commit 1,000 Ethereum (ETH) as part of the rewards program, so angry investors could burn their Non-Fungible Tokens (NFTs) to get back 0.1 ETH or around $150 mint price.
The third part of the CryptoZoo recovery plan is to "obviously finish and deliver the game as outlined in the whitepaper."
Levin then said, "To say I am disappointed in how this was handled internally is an understatement, there's a full internal investigation going on along with an audit and we are going to pursue full legal action for whoever needs to be held accountable."
In the same video, Paul gave his thoughts on Coffeezilla, clearing the air between them.
"Coffeezilla is not a criminal, I called him. I apologized. My initial response to his series was that of fire, ego and pride. I was defensive because I know I never scammed anyone with this project," Paul said.
"The fact is, suing Coffeezilla is not going to help CryptoZoo holders so I need to focus my attention there," he added.
Before the year 2022 ended, Coffeezilla released a series of videos through which the issue surrounding CryptoZoo came to light.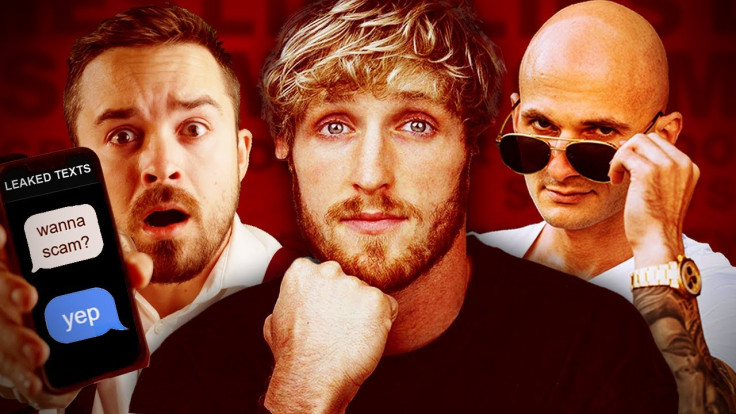 Paul responded to the exposé, which was eventually picked up by the mainstream media and caught the attention of crypto enthusiasts.
In his video response, Paul did not mince words against the internet sleuth and even threatened him with a defamation lawsuit.
"Although you didn't verify any backgrounds, substantiate any evidence, took multiple criminals' words as truth and broke laws, you still published the defamation," Paul said before suggesting that Coffeezilla find a good lawyer.
However, after getting flak online and perhaps realizing that the issue was about the problematic game, Paul recanted his threats and apologized to the YouTuber.
Coffeezilla then posted a tweet saying Paul had called and said sorry to him. He also shared that the social media star would delete the responses and drop lawsuit threats.
© Copyright IBTimes 2023. All rights reserved.
FOLLOW MORE IBT NEWS ON THE BELOW CHANNELS