Coinbase CEO Wants Congress To Solve Security Classification Issue Since Regulators Couldn't 'Figure This Out'
KEY POINTS
The SEC last week accused Coinbase of violating securities law of the U.S.
Brian Armstrong says the SEC and CFTC have different views on the issue
Last week, the SEC classified large market capitalization crypto assets as securities
Brian Armstrong, the founder and CEO of Coinbase, has reasserted his call for Congress to intervene on the issue of security classification since regulatory agencies like the Securities and Exchange Commission (SEC) and the Commodity Futures Trading Commission (CFTC) have different views on the issue.
When the SEC filed charges against Binance and Coinbase last week, it classified large market capitalization crypto assets as securities, which further fueled the flame of uncertainty in the cryptocurrency industry.
Armstrong, who had in the past said his crypto empire is confident with facts and the law, asserted that Congress should step in and create a law that will provide clarity on the issue of crypto assets classification since both the CFTC and the SEC, to this day could not figure it.
"Since the CFTC and the SEC have not been able to figure this out, we're gonna have to have Congress step in and draft legislation that will unblock this issue in the United States," the Coinbase CEO said in an interview with the Wall Street Journal.
Armstrong thinks if a token is "sufficiently decentralized" with some "specific utility around it," it should be classified as a security.
The Coinbase CEO also shared the need for an ideal regulatory framework – one which details the roles and boundaries of financial regulators like the SEC and CFTC, while offering rules on investor protection.
"So the first one is we just need to get some clarity about the market structure and how the CFTC and the SEC are both going to regulate this industry. What are the boundaries? I think we also need to just bring in some basic consumer protection. It's actually not rocket science. This is just applying some of these really basic common sense ideas to the industry," the CEO said.
Armstrong believes entrepreneurs, who chose to operate offshore because of regulatory uncertainties, will return to the U.S. if it is able to come up with a regulatory framework for the cryptocurrency industry.
"And then once we have that legislation in place, I think we'll start to see some of the entrepreneurs who have left the US come back and say, 'Okay, I feel that we're not just going to be attacked randomly or have incredibly high legal bills at any given moment, and we can actually build a business here in the US again," the Coinbase CEO shared in the interview.
The SEC last week accused Coinbase of violating the securities law of the country.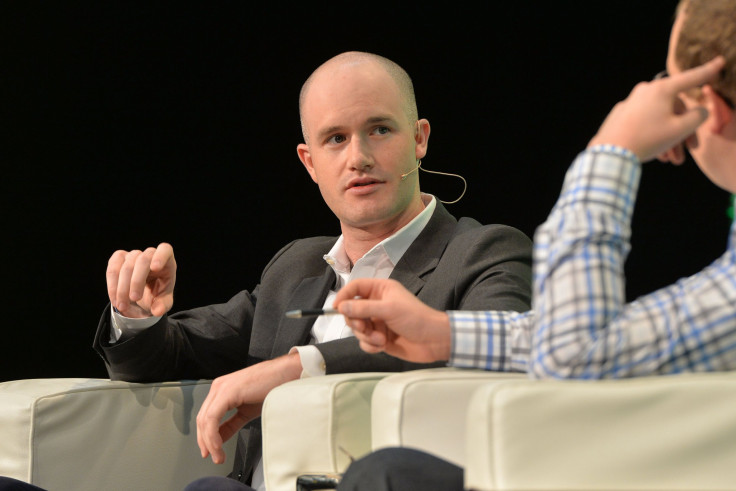 The crypto company, meanwhile, filed a second action to the court in connection with the writ of mandamus it filed in April, compelling the SEC to respond to its request for regulatory clarity which it filed in July 29022.
© Copyright IBTimes 2023. All rights reserved.