Colin Kaepernick's Girlfriend Nessa Diab Shares Instagram Update From 49ers Quarterback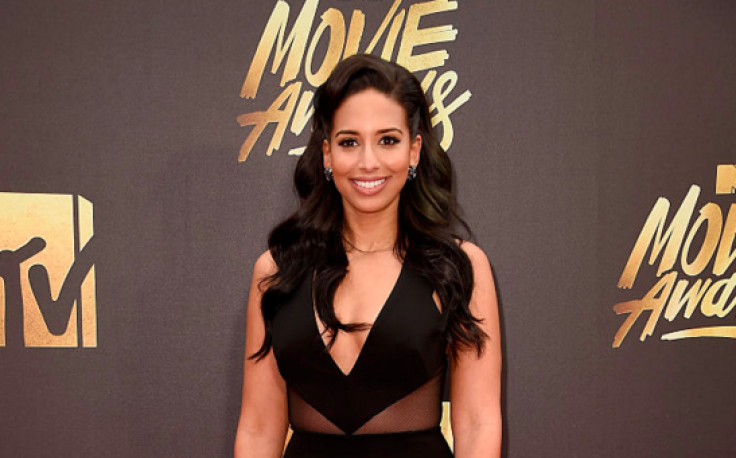 Hot 97 radio host Nessa Diab shared an Instagram post from her boyfriend, San Francisco 49ers quarterback Colin Kaepernick, that thanked his supporters. Even though the athlete has faced criticism during his protest of the national anthem, there are plenty of people who support his choice. Kaepernick said he would not stand for the "Star-Spangled Banner" until race tensions in the United States subside.
As a result of his protest, Kaepernick's jersey began to sell off the rack. Earlier in the week, his No. 7 jersey ranked 20th among 49ers sales, according to "Good Morning America."
Now, he wants to give that money back. "I want to thank everyone who has shown me love and support, it truly means a lot! I wasn't expecting my jersey sales to jump to number one because of this, but it shows the people's belief that we can achieve justice and equality for ALL!" he wrote on Instagram Wednesday. "The only way I can repay you for the support is to return the favor by donating all the proceeds I receive from my jersey sales back into the communities! I believe in the people, and WE can be the change!" The post garnered more than 60,000 likes from his 1.4 million followers at the time this article was written.
Nessa, who is known by her first name, shared the post on her official Twitter account. Her tweet garnered thousands of likes and shares from her 120,000 followers.
Before the jersey sales, Kaepernick promised to donate $1 million to organizations supporting his cause.
But his charitable donations don't end there. He and Nessa donated $60,000 worth of backpacks to New York City students in the south Bronx and Harlem. "We must invest in our youth because they are the future leaders of our community," the quarterback said last week. "I want them to know that we appreciate and care for them. In doing so, we must provide all the necessary tools for them to succeed and I will do whatever I can to ensure we do that as a community."
Follow me on Twitter @mariamzzarella
© Copyright IBTimes 2022. All rights reserved.
FOLLOW MORE IBT NEWS ON THE BELOW CHANNELS