Colin Kaepernick And Girlfriend Nessa Diab Donate $60K In Backpack To Students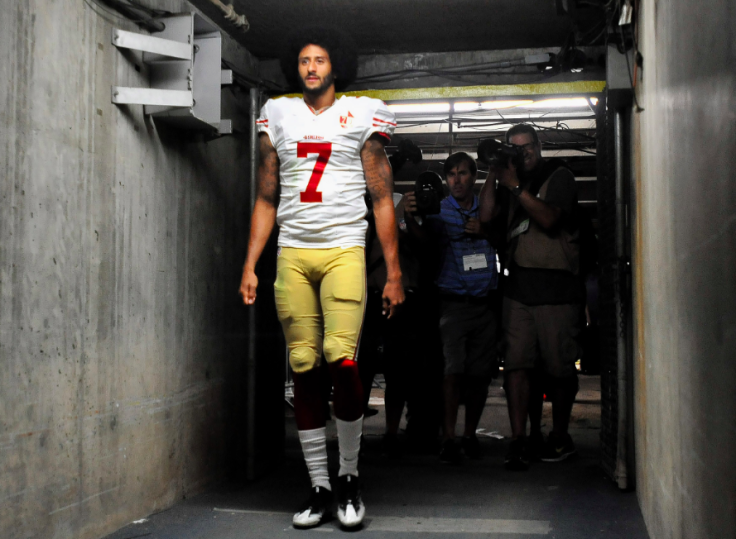 Many people have accused San Francisco 49ers Colin Kaepernick of being unpatriotic as he refuses to stand during the national anthem, but they can't say he's stingy with his money. Kaepernick and his girlfriend, New York's Hot 97 radio host Nessa Diab, donated $60,000 worth of backpacks to students in Harlem and South Bronx Thursday.
They chose Nike backpacks for the students, with the hopes of making things easier for kids at school. "Having a new backpack to start off the new school year helps give each student a fresh start," Nessa said, according to Nessa On Air. "When we looked at everything when it comes to supplies, we found backpacks were an investment for most parents. As for the student, we wanted to ensure we found one that could last for more than a year and that was sturdy, durable and versatile for students to use for books, sports equipment or art materials, and traveling."
Two events took place to hand out the backpacks: one at Harlem RBI's DREAM Charter School middle school and the other at Patterson Family Day in South Bronx.
While Nessa, 32, was present at both events Thursday, Kaepernick couldn't attend because of his obligations with the 49ers. Still, he made time to video-chat with some of the students.
"We must invest in our youth because they are the future leaders of our community," the quarterback said. "I want them to know that we appreciate and care for them. In doing so, we must provide all the necessary tools for them to succeed and I will do whatever I can to ensure we do that as a community."
Kaepernick, 28, caused a stir Sunday when he refused to stand for the national anthem. On Thursday night he knelt as the "Star Spangled Banner" played. He says he will continue kneeling until race tensions in America lessen.
Follow me on Twitter @mariamzzarella
© Copyright IBTimes 2023. All rights reserved.