College Admissions Scandal Update: Lori Loughlin's Defense Could Benefit From 'Critical' Information
As Lori Loughlin approaches her October trial date surrounding her alleged participation in the college admissions scam, she has reportedly received what appears to be "good news" for both her and her co-defendants.
In 2019, Loughlin and her husband, fashion designer Mossimo Giannulli, allegedly paid William "Rick" Singer $500,000 so that their daughters, Olivia Jade and Isabella Rose, could attend the University of Southern California (USC). After the allegations, they were each charged with mail and wire fraud, honest services mail and wire fraud, money laundering, and conspiracy to commit federal programs bribery.
READ: College Admissions Scandal Update: An Examination Of Lori Loughlin's Case, Defense Before Trial
According to TMZ, a judge has expressed concern that USC may be hiding certain aspects of the admissions process that could include preferential treatment tied to influential people. As a result, the school has been ordered to "turn over unredacted documents." Previously, the university had turned over evidence that had certain pieces of information blacked out, which the judge considers to be misleading.
Prior to the decision, prosecutors argued that students did not receive different treatment if influential people vouched for them. However, as stated by the judge, unredacted USC emails "directly contradict" that narrative. Therefore, she has deemed that the emails could play a "critical" role in the upcoming trial.
This new development follows various reports that the "When Calls the Heart" star has privately been preparing for her trial. Not only has she allegedly started preparing for a "possible showdown" in court, but it has also been said that she has taken "important" and "grueling" steps ahead of time.
As for her defense, her legal team has received "sharp" criticism and has reportedly opted to change their strategy heading towards the 2020 trial. Additionally, it has been stated that they want to review "substantial" texts and do not want Loughlin's case "tried" in a specific way.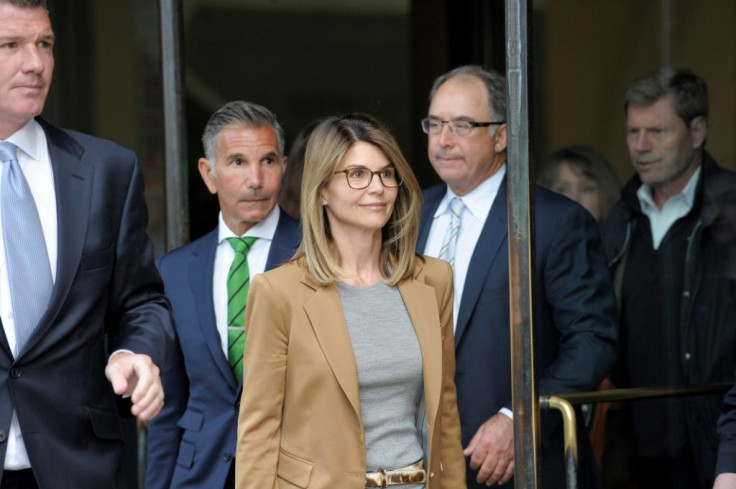 © Copyright IBTimes 2023. All rights reserved.