College Admissions Scandal Update: Lori Loughlin Taking 'Grueling' Step To Prepare For Trial
Even though the holidays are approaching, "Fuller House" actress Lori Loughlin reportedly continues to look ahead to her upcoming legal hurdles pertaining to the ongoing college admissions scandal.
Both Loughlin and her husband Mossimo Giannulli have been accused of paying Rick Singer $500,000 so that their daughters Olivia Jade and Isabella Rose could attend the University of Southern California (USC). At this time, each of them has been charged with mail and wire fraud, honest services mail and wire fraud, and conspiracy to commit federal programs bribery. They have pleaded not guilty to all charges.
According to Us Weekly, Loughlin has started spending "days at a time" with her legal team and preparing to defend herself in a potential trial. "It's her full-time job and she is very involved with her defense," a source told the publication, adding, "When not at her lawyer's office, Lori is emailing and texting with the team."
Additionally, the insider said that Loughlin has been conducting "grueling" mock trials where "her lawyer plays the prosecutor, grilling her."
READ: College Admissions Scandal Update: Why Lori Loughlin Will Have 'Harder' Time Gaining 'Sympathy'
Aside from getting ready to defend herself in the upcoming trial, Loughlin has also reportedly become concerned due to a recent sentence that was given to another parent in the admissions scam. Not only was it the longest punishment given thus far, but the presiding judge also made some harsh comments that some have said could hint at what her potential sentence would be.
It has also been reported that she could receive a lesser sentence if she agreed to take certain steps before a trial started. However, she has not done so at this time.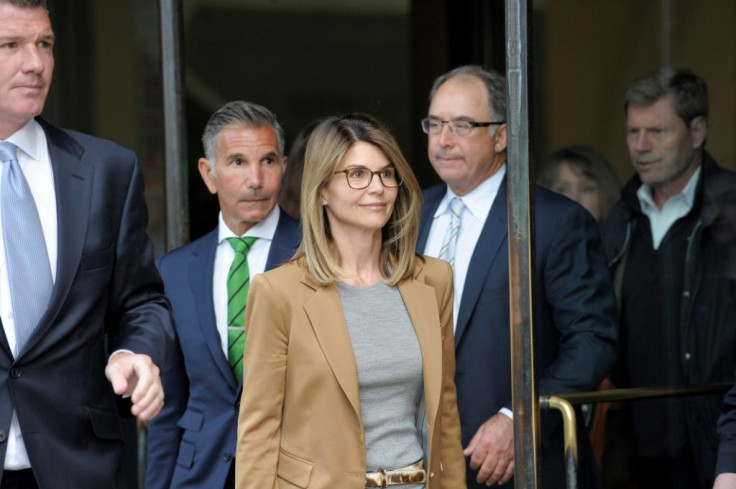 © Copyright IBTimes 2023. All rights reserved.