College Admissions Scandal Update: Lori Loughlin's 'Only Chance' Of Beating Charges Discussed By Prosecutor
Throughout the past year, Lori Loughlin has continued to face legal hurdles for her alleged involvement in the college admissions scam. Now, a recent ruling has resulted in experts weighing in on what that could mean for her defense down the road.
In 2019, Loughlin and her husband, fashion designer Mossimo Giannulli, allegedly paid William "Rick" Singer $500,000 so that their daughters, Olivia and Isabella Rose, could attend the University of Southern California (USC). Following the allegations, they were each charged with mail and wire fraud, honest services mail and wire fraud, money laundering, and conspiracy to commit federal programs bribery.
According to Mercury News, the federal court that is overseeing the case recently denied motions by the "Fuller House" star, Giannulli, and other parents that attempted to have the charges dropped. The request was made due to "allegations that the government engaged in misconduct." As a result of the denial, the move was called "a big blow" to both the Hallmark actress and her attorneys.
READ: College Admissions Scandal Update: Lori Loughlin Could Benefit From Unexpected Witness At Trial
Discussing the recent development, Neama Rahmani, a former federal prosecutor who is in private practice in Los Angeles at West Coast Trial Lawyers, revealed what this could mean for her as she continues to approach her October trial dates.
"The ruling is a huge setback for Loughlin's defense team, and eliminates their only chance of getting the case dismissed before trial," Rahmani said, adding, "Lori better be prepared to face a jury of her peers in October, because that is her only chance of beating these charges."
Following Judge Nathanial Gorton's ruling, Washington D.C.-based attorney Mark Zaid showed support on Twitter, as he said neither she nor Olivia Jade showed "remorse." Furthermore, he stated that in his mind they had, in actuality, showcased "unbelievable arrogance."
This is not the first time since news of the scandal broke that Loughlin and her defense have received difficult remarks. Prior to the ruling, prosecutors issued "sharp" pre-trial criticism. Gorton himself also shared some harsh words for another parent involved in the admissions scam during a 2019 ruling, which some believe may shine a light on what's to come for the "When Calls the Heart" actress at her trial later this year.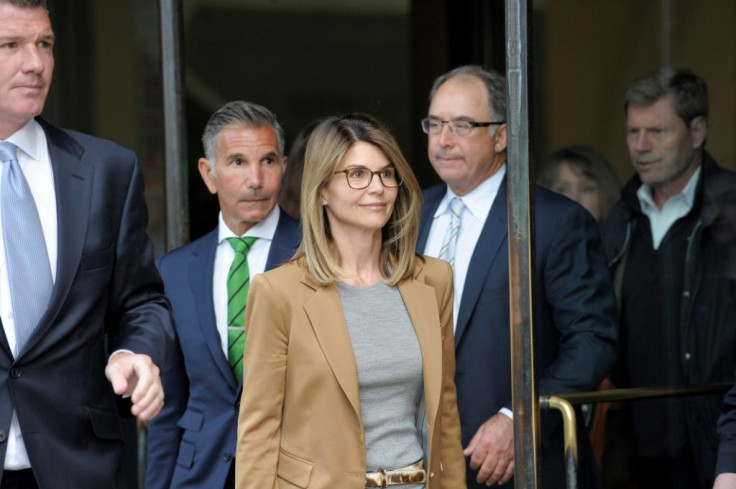 © Copyright IBTimes 2023. All rights reserved.