College Admissions Scandal Update: Judge's Recent Comments May Hint At Lori Loughlin's Fate
On Nov. 13, the longest prison sentence in the ongoing college admissions scandal was handed down to Toby MacFarlane. After pleading guilty to fraud conspiracy charges in June, MacFarlane was sentenced to six months in prison for paying Rick Singer $450,000 so that his children could attend the University of Southern California (USC).
Now, a new report suggests that the judge's words during the sentencing could shine a light on what "Fuller House" actress Lori Loughlin could face due to the fact that she will also be in front of him.
As reported by the Los Angeles Times, Judge Nathaniel M. Gorton made some strong statements during MacFarlane's recent sentencing. After saying that the Del Mar insurance executive's behavior was "devastating," Gorton then said that he exhibited the actions of "a common thief." He then doubled the sentencing range that was recommended by the probation department.
Gorton also dismissed the idea that the parents involved in the admissions scam were unaware of where their money was going when they made the various payments to Singer. After MacFarlane's lawyer, Ted Cassman, stated that his client believed that by paying Singer he would be able to "use his influence, friendships, relationships" to get his children into USC, Gorton reportedly scoffed.
"So he thought he was making a gift to Mr. Singer, who would miraculously get his kids into USC? Whether you call it a bribe or not, that sounds like a bribe to me," the judge replied.
READ: College Admissions Scandal Update: Lori Loughlin Denied Ability To Obtain Unique Financial Benefit
As Gorton will be overseeing the cases of 15 additional parents who are involved in the scam, some believe his words and decisions pertaining to MacFarlane could indicate what the future likely holds for the others who are scheduled to appear before him.
Loughlin and her husband, Mossimo Giannulli, allegedly paid Singer $500,000 so that their daughters Olivia Jade and Isabella Rose could attend USC. They have since pleaded not guilty to charges of mail and wire fraud, honest services mail and wire fraud, and conspiracy to commit federal programs bribery.
However, MacFarlane's sentence is said to have caused them to become concerned about what the future holds. It has also been stated that their daughters could potentially be charged as defendants in the scam.
At this time, reports have surfaced that Loughlin could potentially get a lesser sentence if she agrees to certain terms, but she has not taken any steps to do so.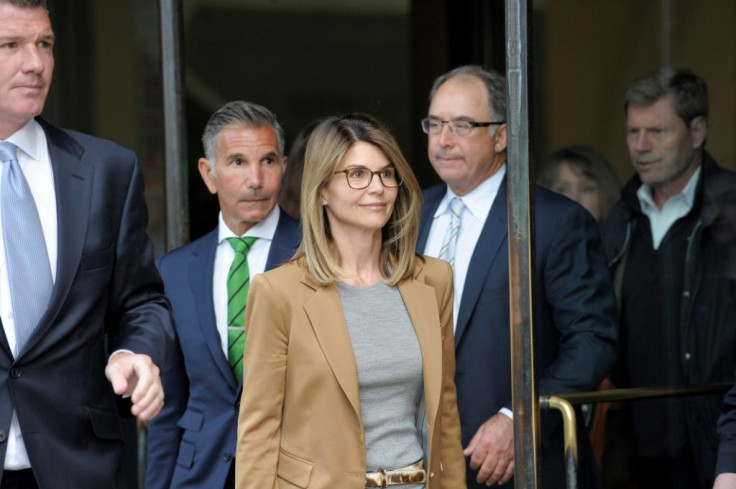 © Copyright IBTimes 2023. All rights reserved.