Colorado Police Report 'Multiple Fatalities' After Fiery Interstate Pileup
A deadly crash engulfed an interstate route in Colorado on Thursday night, leaving multiple people dead and several others injured.
The incident occurred on the Colorado Mills Parkway on I-70 in Lakewood, right outside of Denver. The crash engulfed multiple cars and trucks in the pileup before the vehicles caught fire.
Colorado State Police also took to Twitter on Thursday night to announce that I-70 was shut down going both ways for several hours as a result of the crash.
Lakewood Police also took to social media to warn drivers over possible damage to the Denver West Parkway bridge over I-70 as a result of the fires.
While the investigation is still underway, authorities suspect a white semi-truck that was speeding down the interstate was the culprit. One driver captured footage of the truck on a dash cam as it sped by traffic, kicking up dust as it passed by. CBS Denver reports the semi-truck appears to have started the fire.
Initially, it was reported that the resulting fires engulfed three semi-trucks and 12 cars. On Friday morning, Lakewood Police tweeted that a total of 28 vehicles were involved in the incident.
It is unclear at this time how many people were killed as a result of this pileup and subsequent fire. Lakewood Police has confirmed "multiple fatalities" from the crash but was not able to provide an exact number. However, they were able to confirm that several people were treated for injuries sustained from the crash at local hospitals.
While the fire had been put out, there are still extensive clean-up efforts going while police have begun an investigation into what caused the crash.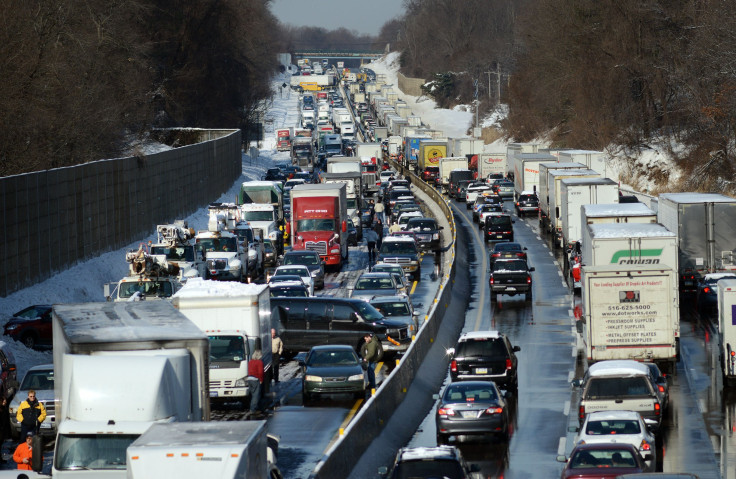 © Copyright IBTimes 2023. All rights reserved.